Chiropractic simply is a method of adjusting the bones of your body to improve skeletal alignment. In doing so, it helps your nervous system work more efficiently, relieves pain or discomfort and increases mobility.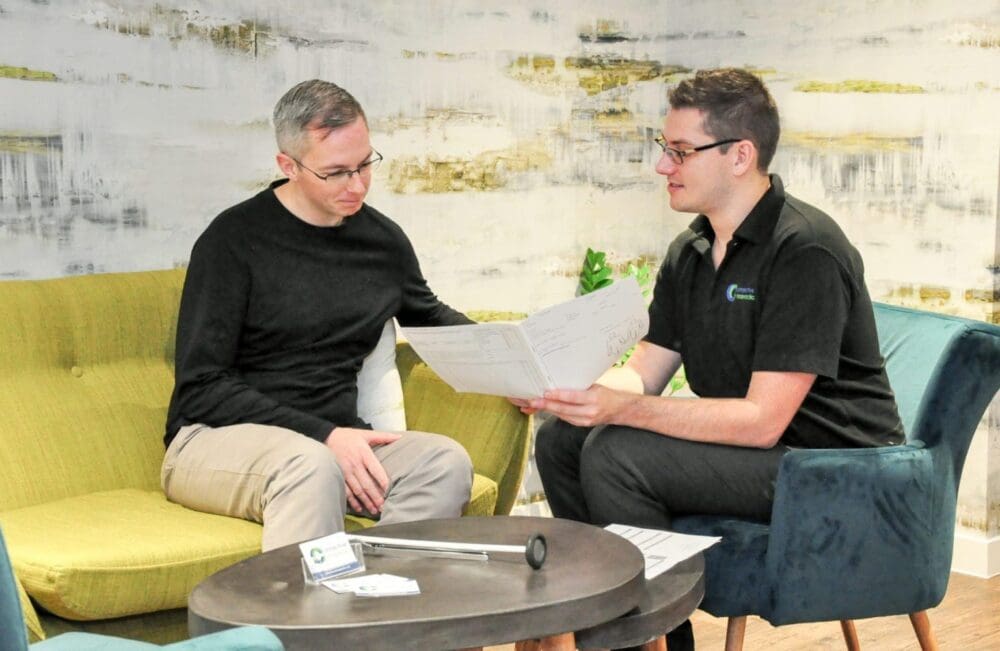 Chiropractic is effective in the management of numerous conditions, including:
Back ache and back pain
Biomechanical Neck & shoulder pain, including rotator cuff injury

Headaches arising from the neck and 

Migraine prevention 

General muscle and joint aches, pains, cramp and spasms

Discomfort and stiffness in joints

Specific sports injuries, such as Tennis elbow

Sciatica and lumbago

Management of osteoarthritis; wear and tear

Management of plantar fasciitis and ankle sprains

Wider wellbeing; relaxation
(ASA, Nov 2017)
Step 1 – Initial Consultation
First, we will get to know you by asking you some questions to assess why you have come to the clinic and how we can meet your expectations. We'll also ask about your general health and previous conditions.
Step 2 – Physical Examination
Secondly, with your consent, we will conduct a physical examination. This includes neurological, orthopaedic tests and systemic and biomechanical checks where required. This helps us gain further information about your body, discover any issues, identify whether it is safe for us to proceed and provide you with a full explanation of the results.
Step 3 – Making A Plan
Finally, if we are happy to proceed your Chiropractor will follow an agreed care plan. Your Chiropractor will explain the results of your examination, the proposed care plan, the benefits and risks of care and answer any questions you may have before proceeding. We may ask you to sign a consent form to proceed with care. A first treatment session follows an initial assessment where there is sufficient rationale to do so.
Further Appointments: Working together
At all appointments, the Chiropractor will check your progress and ask questions to see whether the care plan meets your needs and expectations. We may perform further texts to review or reassess the status of your care in order to tailor your care best to you. Both you and the Chiropractor will discuss and agree on all changes to care plans. However at any time you have a question, please feel free to ask.
Your Chiropractor may ask you to remove some items of clothing to perform some tests. Privacy and a gown are always provided in such circumstances but do tell your chiropractor if you feel uncomfortable about undressing. There is always another way.
I can not explain how it works but all I can say is when I walk out of the Chiropractors after seeing James, I feel absolutely amazing. Suzie. J, Northampton.
James is a true professional, he explains everything he does while he is working and has made a huge difference to my ease of movement. Sally S, Basingstoke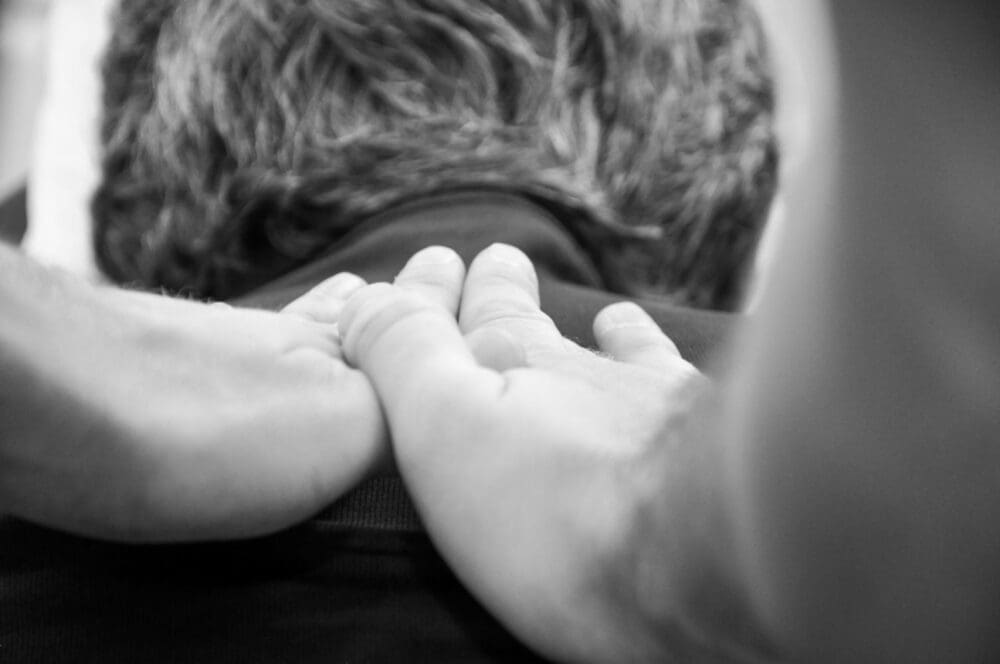 FREQUENTLY ASKED QUESTIONS
Will Chiropractic care hurt?
We correct misalignments using quick, gentle and accurate adjustments to your body. Should you require other Chiropractic techniques we are happy to utilise these with your informed consent.
How will I feel during Chiropractic care?
During a course of Chiropractic care, you can expect to feel physical changes as your body reconnects and realigns. These may include stiffness or tiredness, particularly after your first session. Your Chiropractor will provide aftercare advice and any necessary lifestyle changes to get the most out of your care. It is important to talk to your chiropractor if you feel worried about anything either during or after receiving Chiropractic care.
How many sessions will I need?
The number and frequency of sessions will depend on a number of factors. This includes age, the extent of the injury, duration, general fitness, stress and posture. We welcome patients looking for maintenance care or who want to improve their state of health or wellbeing. We are happy to discuss your care, expectations and goals with you.

Will Chiropractic treatment benefit my general health?
You'll discover that small changes can make a big difference. Good health is as much about enjoying a positive sense of physical, emotional and mental wellbeing as it is about being pain-free. Many of our patients report that they are able to achieve more due to moving or feeling better, getting rid of their aches or pains and/or for receiving chiropractic care.
What can I do after Chiropractic Care to help myself?
Your Chiropractor will inform you of things you can do at home to assist your care plan. This advice will tailor to your specific needs. After every session, you should avoid strenuous activity, keep hydrated and think about balance (nutritional, lifestyle, social and postural). If you need to discuss anything you can contact us by any of the methods below.

BASING VIEW
Arena Business Centre,
The Square,
Basing View,
Basingstoke, Hampshire.
RG21 4EB
EMPOWER WELLBEING WITH A CONNECTIVE CHIROPRACTIC MEMBERSHIP
Registered Company (10788728) in England & Wales, Registered Address: Arena Business Centre, Basing View, Basingstoke, RG21 4EB.
Site information updated 1st November 2017.