We are a multi award-winning
Chiropractic, massage and wellbeing clinic in Hampshire
Function at your optimum, free from aches, pains and restrictions…
EMPOWERING WELLBEING
How Chiropractic can help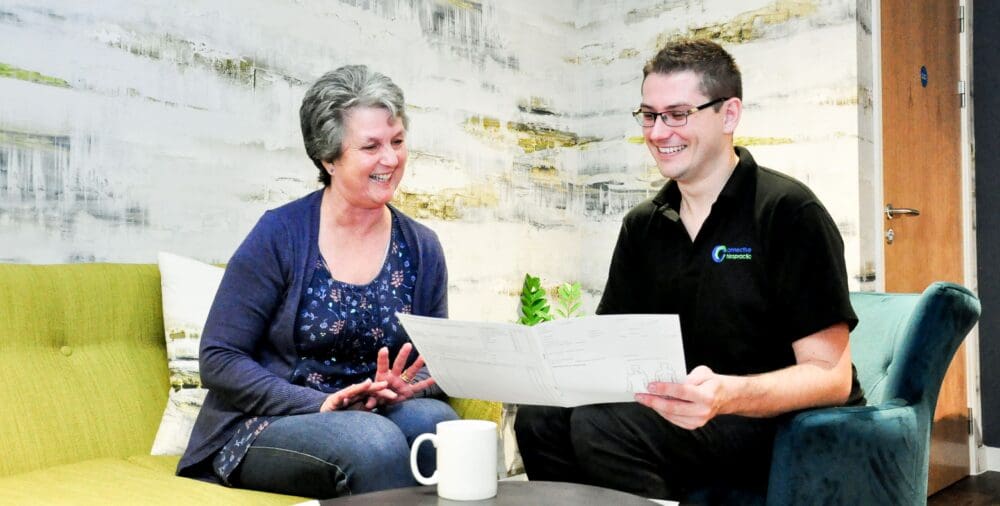 Chiropractic is effective in the management of numerous conditions, including:
Back ache and back pain
Biomechanical neck & shoulder pain, including rotator cuff injury
Headaches arising from the neck and Migraine prevention 
General muscle and joint aches, pains, cramp and spasms
Discomfort and stiffness in joints
Specific sports injuries, such as Tennis elbow
Sciatica and lumbago
Management of osteoarthritis; wear and tear
Management of plantar fasciitis and ankle sprains
Wider wellbeing; relaxation
(ASA, Nov 2017)
NEW PATIENT? NO PROBLEM!
As a regulated profession, all new patients must attend an initial consultation before proceeding with treatments. The purpose of this session is to onboard you to the clinic, check your medical history and to examine your body. This process helps us to better understand both if and how we can help. It also helps us to ensure the care we give you is tailored to your needs and is safe for you to receive. 
As highly educated professionals, you do not need a referral from a GP to see a registered Chiropractor. Our initial consultation and onboarding process allows you to have confidence that we are able to assist you, but also but moreover additional information about how your body is working, any diagnoses or rationale for Chiropractic care and also information about alternatives to the care you may receive at our Basingstoke based clinic.
Find out more
about our new patient onboarding process
We recognise that some people like to really research and consider whether Chiropractic is right for them before popping into see us. As a result, we've provided plenty of information below to help get you started. Of course, we are happy to answer any questions that you may have. Whether answering questions about your care or Chiropractic care in general, we are here to help.
What to expect at your Initial Consultation
Should you see a Chiropractor?
10 tips to get the most out of your Chiropractic care
How many visits will I need?
5 common myths about Chiropractic care
Chiropractic and Crunches: It's not all about the crunch!
How to choose a good Chiropractor
5 things that can help you before your Chiropractic appointment
Chiropractic or Physiotherapist? Can you see both?
MSK team or Chiropractic. Which is best?
Can massage and Chiropractic work well together?
WE MAKE LOOKING AFTER YOURSELF EASY
For many first-time patients, chiropractic treatment can be an unknown. We do all we can at Connective Chiropractic to make starting Chiropractic care as pain free and easy as possible. 
One of our most commonly asked questions. All of our patients are fully-clothed during all chiropractic treatments.
Including neurological, orthopaedic tests and systemic and biomechanical checks where required.
We work using a combination of gentle chiropractic techniques, making your treatment as pain-free as possible.
We will get to know you by asking you questions to assess why you have come to the clinic and how we can meet your expectations.
I
f we are happy to proceed your Chiropractor will follow an agreed care plan.
BASINGSTOKE
Connective Chiropractic Ltd,
55 Kingsclere Road,
Basingstoke.
RG21 6XG

EMPOWERING WELLBEING WITH A CONNECTIVE CHIROPRACTIC MEMBERSHIP
Registered Company (10788728) in England & Wales, Registered Address: 55 Kingsclere Road, Basingstoke, Hampshire. RG21 6XG.

Site content last edited 11 September 2023 (Version 1.4) (Version 1.0 - 1st November 2017). Last update Monday 11 September 2023
Copyright: Connective Chiropractic Ltd. All rights reserved. The Connective Chiropractic name and Connective Chiropractic logo are registered trademarks.