We are a multi award-winning
Chiropractic and wellbeing clinic in Hampshire
When I walk out of the Chiropractors after seeing James, I feel absolutely amazing
Helping people and changing lives
Now at 55 Kingsclere Road, Basingstoke, RG21 6XG!
EMPOWERING WELLBEING
How Connective Chiropractic can help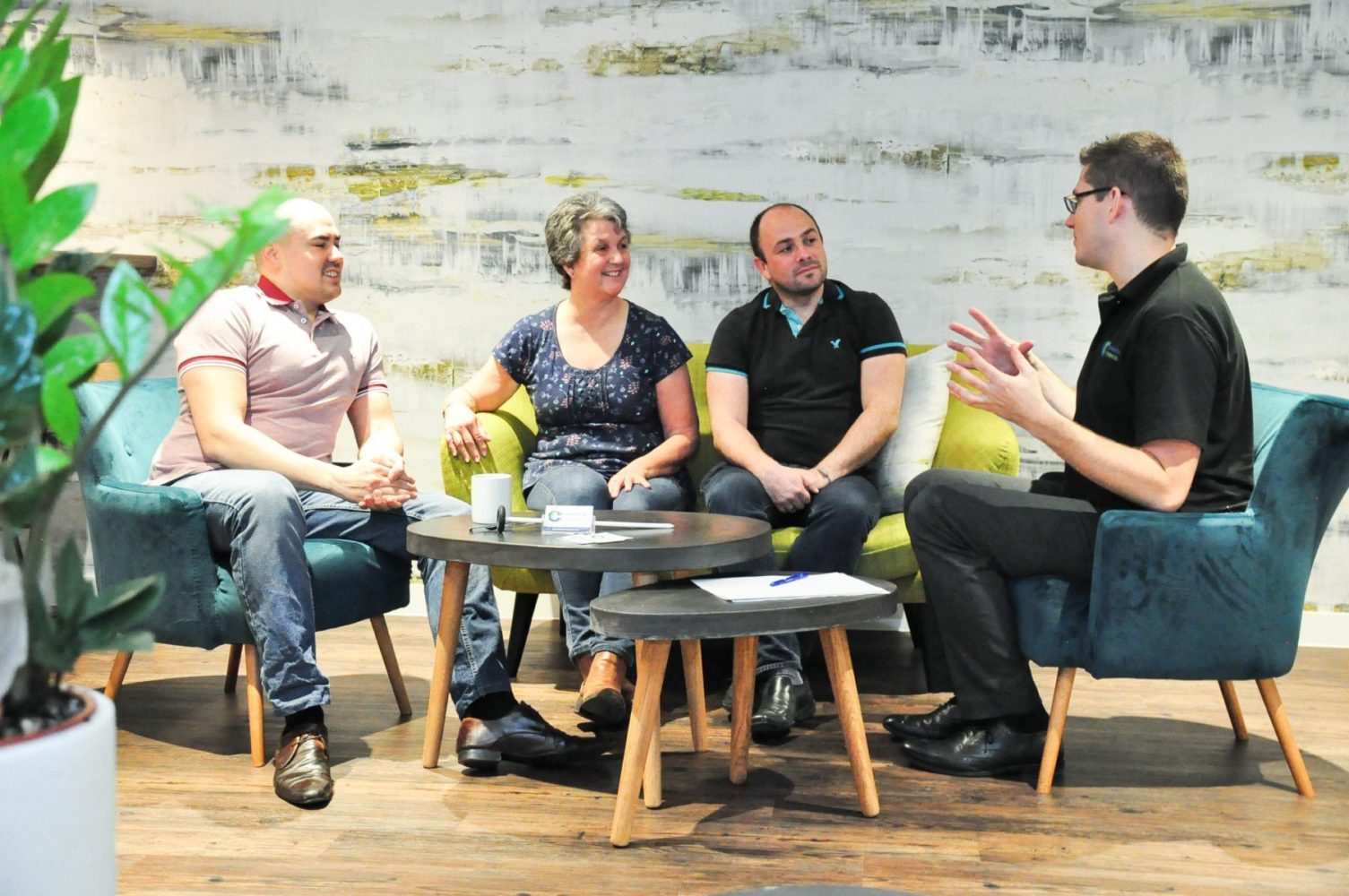 Chiropractic is effective in the management of numerous conditions, including:
Back ache and back pain
Biomechanical neck & shoulder pain, including rotator cuff injury

Headaches arising from the neck and 

Migraine prevention 

General muscle and joint aches, pains, cramp and spasms

Discomfort and stiffness in joints

Specific sports injuries, such as Tennis elbow

Sciatica and lumbago

Management of osteoarthritis; wear and tear

Management of plantar fasciitis and ankle sprains

Wider wellbeing; relaxation
(ASA, Nov 2017)

WE MAKE LOOKING AFTER YOURSELF EASIER.
We can work around your work and family commitments, ensuring that your chiropractic care is as convenient as possible.
We have early morning and evening appointments available to fit around your working day.
We are the only local chiropractic clinic that opens on a Sunday. Giving you more flexibility.
We offer both pay as you go and payment plans so you can choose what suits you best.
Our central Basingstoke location is close to the main train station. It is also walking distance from the town centre.
Steve Randall
31 July 2023
Fantastic team! Very friendly, professional and caring.
Jason Bramley
10 June 2023
Excellent and friendly staff. Flexible appointments and first class treatments. Pam is very skilled at addressing any physical issues presented and applying varied massage techniques to correct them. Good advice is given on self-care between appointments. The subscription plans make things easy to budget for, while taking money away from the appointment - allowing for a more relaxing experience. The service was so good I referred my wife, who is now also a subscriber.
James and his team are amazing! From my first session with James I always felt informed and supported. I follow up my chiropractic sessions with massage therapy provided by Pamela and through their combined efforts I'm not only back to my old self but feeling stronger and in better shape than I ever have been.
A massage session with Pam is the perfect balance between targeted relief for tight muscles and the overall relaxation experience of a spa. I wouldn't hesitate to recommend!
Samantha Chandler
1 April 2023
I cannot put into words how fantastic the team at Connective Chiropractic are. James doesn't just focus on the obvious issues, he really knows how to dig down into all factors that may have an impact on aches and pains. I have chronic pain and he has tailored my care plan to best help with me (a complex character!). My husband and I have appointments together and we really enjoy going to see James, even if some of the adjustments are a bit uncomfortable! That said we both always feel so much better after we have been. You won't regret booking an appointment.
Coral Lambert
28 February 2023
These guys are miracle workers. I've had trouble with my neck & shoulders for yrs, spent thousands on treatment in the past but they sorted me out in 6mths. I now don't have migraines & can lead an active life again. Would highly recommend them. They are very passionate about what they do & always put your best interests first.
James and the wider team at Connective Chiropractic always provide a great service with a true personal level of care at heart. Thank you for helping and supporting me to be at my best. I would not hesitate to recommend Connective Chiropractic to anyone.
Sarah Kidman
2 August 2022
James is fantastic, really cares about his patients wellbeing not just with regards to chiropractic. Highly recommend.
I met James at a conference and he explained how it could help me and how I needed to look at my health differently. I'm a bit anxious about coming to a Chiropractor so still haven't plucked up the courage to book but wanted to say thank you for all the advice and tips - This on its own has changed my life. I really appreciate all the posts, they remind me to look after myself more. When the time is right I'm going to come in for an initial consultation, but I'm already feeling stronger and feel good for having met you, Thank you for taking the time with me and for listening
For many first-time patients, chiropractic treatment is an unknown. Here we dispel some myths and answer our most frequently asked quations.
One of our most commonly asked questions. All of our patients are fully-clothed during all chiropractic treatments.
Including neurological, orthopaedic tests and systemic and biomechanical checks where required.
We work using a combination of gentle chiropractic techniques, making your treatment as pain-free as possible.
We will get to know you by asking you questions to assess why you have come to the clinic and how we can meet your expectations.
I
f we are happy to proceed your Chiropractor will follow an agreed care plan.
BASINGSTOKE
Connective Chiropractic Ltd,
55 Kingsclere Road,
Basingstoke.
RG21 6XG

EMPOWERING WELLBEING WITH A CONNECTIVE CHIROPRACTIC MEMBERSHIP
Registered Company (10788728) in England & Wales, Registered Address: 55 Kingsclere Road, Basingstoke, Hampshire. RG21 6XG.

Site content last edited 11 September 2023 (Version 1.4) (Version 1.0 - 1st November 2017). Last update Monday 11 September 2023
Copyright: Connective Chiropractic Ltd. All rights reserved. The Connective Chiropractic name and Connective Chiropractic logo are registered trademarks.