Empowering Wellbeing in Basingstoke
A history of our multi award winning Chiropractic, massage and wellbeing clinic
Connective Chiropractic opened in 2016
Connective Chiropractic was established on June 6th 2016 by multi-award winning Doctor of Chiropractic, James Harrison.
The history behind why Connective Chiropractic started
James's first experience of Chiropractic was following a diagnosis and recovery from a life threatening illness. Following an extended time in hospital and a number of spinal tests, he went to a Chiropractor to help with resultant low back pain. After a course of adjustments the problem was resolved, but James also felt back on top of life again. He is quoted at saying that 'medicine saved my life but Chiropractic saved the quality of my life.'
Following his experiences, James changed careers from lawyer to Chiropractor. This decision was spurred on by his own experiences and a fascination about the science, art and philosophy of Chiropractic.
Following graduation and working in a clinic in Andover James set up Connective Chiropractic.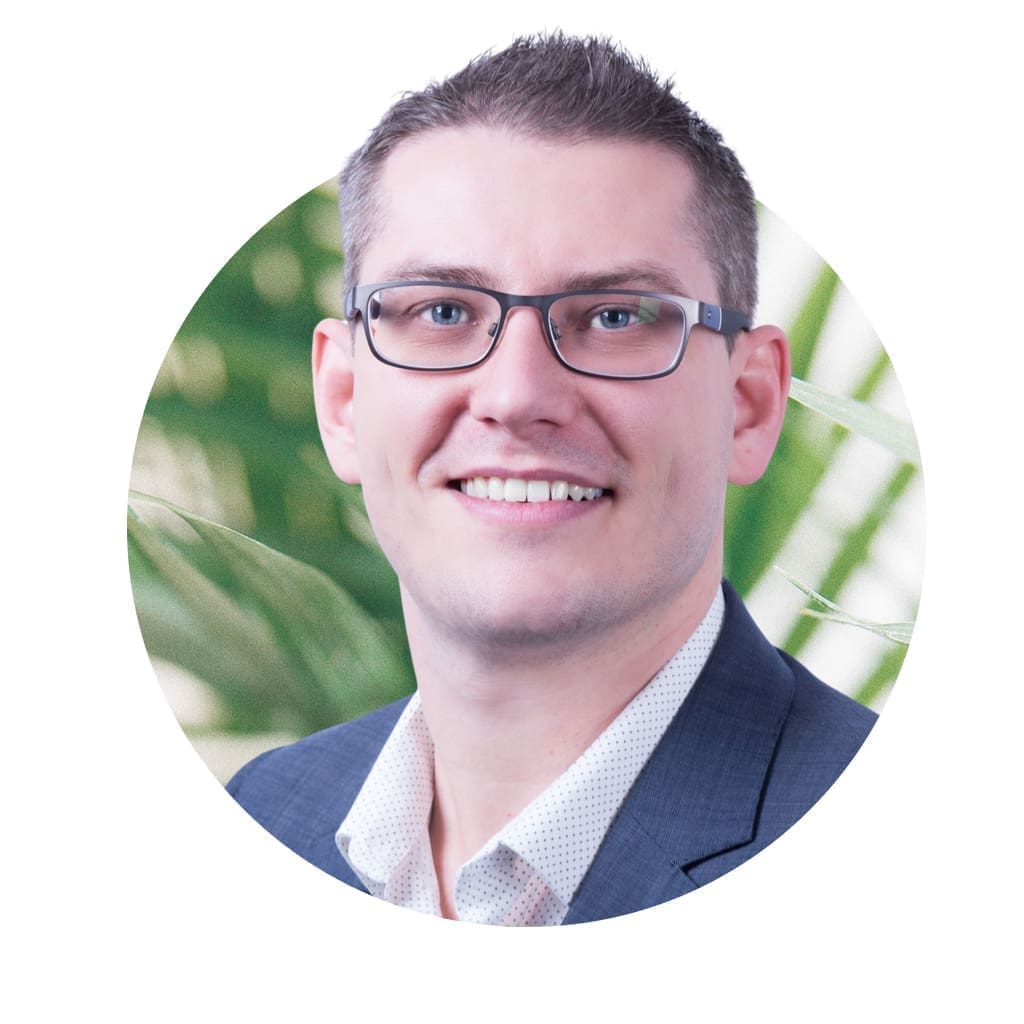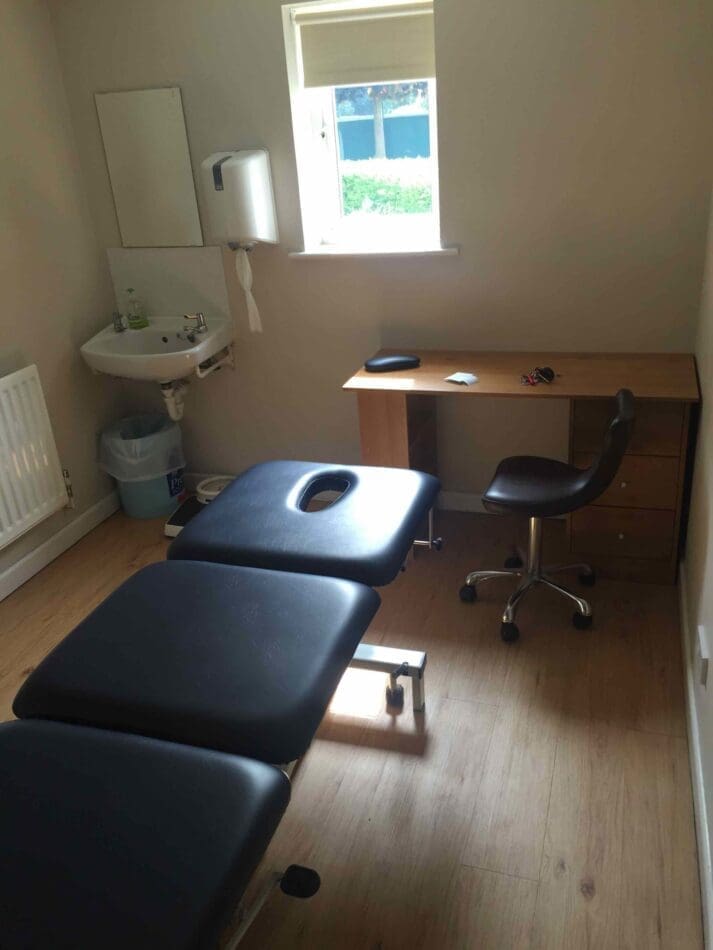 Starting small with big vision
Connective Chiropractic always had big intentions. As an already very active member of the Chiropractic professional community, James knew that Connective Chiropractic would be looked upon by both patients and the profession as a standard of Chiropractic care. Whilst the intention and goal to develop matured, practicalities meant the clinic started small.
The clinic started life as a small 2-day-a-week clinic as part of a leading health club in Basingstoke. (Beechdown Health Club). The clinic room was small, at the back of the building and was shared by other budding healthcare professionals across the week.
Within weeks of Connective Chiropractic launching, James's father passed away. What followed was a philosophical explosion of motivation and a reconnection to his original vision on becoming a Chiropractor. Connective Chiropractic became less about offering Chiropractic care, but more about becoming a force towards getting the most out of life free from aches, pains and restrictions. Our handle 'Empowering Wellbeing' was born, as a concept that health and healing was an ever-growing process and something that we all have to do to get the most out of life.
FINDING A PERMANENT HOME
The small clinic room served well as a starting place, but eventually the vision became too large for the location. Connective Chiropractic needed a full time place to call home.
Initially additional satellite clinics were offered at Viables Craft and Community Centre in Basingstoke before setting up a permanent home at Arena Business Centre in Basing View, Basingstoke. This location provided greater ability for footfall, travel (through Basingstoke's excellent transport links) and also a greater community of business people, athletes and families to serve.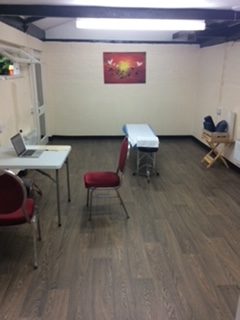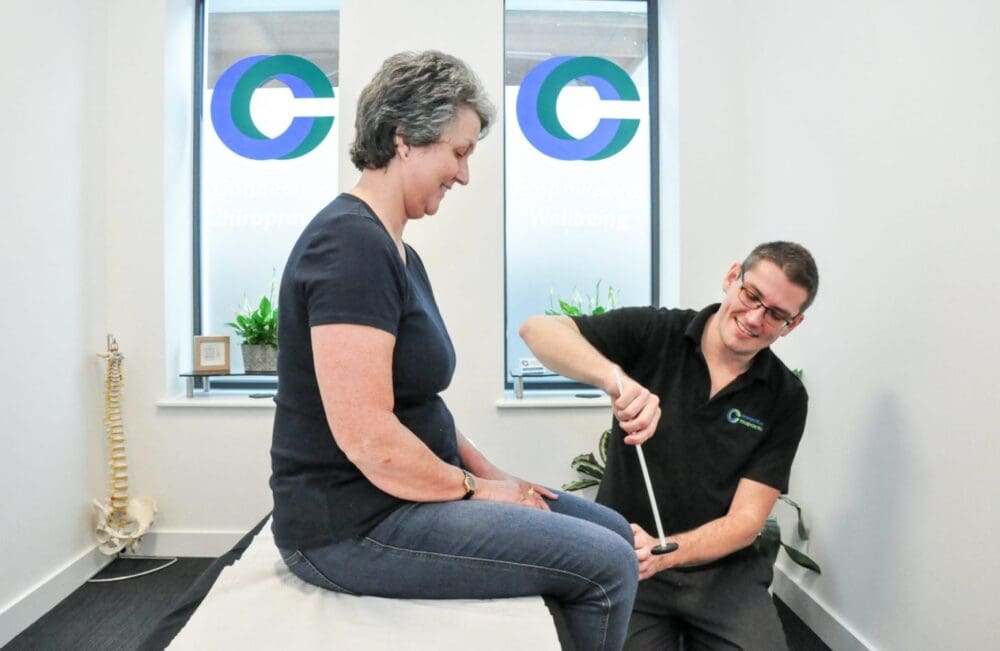 The Arena Years: The Heal Room
Arena was the perfect place for the clinic to mature, with the site serving in the centre of the town's business regeneration area. Initially Connective Chiropractic ran out of one small room at the site, later called 'The Heal Room'.
Following the move, Connective Chiropractic became a limited company in 2017 and won the North Hampshire New Business of the Year INSPIRE award in 2017-2018. James too continued to win awards, including some of the more prestigious Chiropractic awards in the UK.
The clinic launched its Ultimate Wellbeing Community as it started to develop greater understanding of its core visions, intentions and values.
The COVID years
Following struggles with meeting demand in 2019, the clinic spread across two rooms at Arena Business Centre from January 2020, shortly before the COVID pandemic started. The second room, later called 'The Thrive room' opened a week before the first lockdown.
Despite many challenges due to the pandemic, both rooms were kept. As restrictions for Chiropractic care relaxed so that we were able to operate in lockdown, many iterations of the clinic occurred, with at times both rooms being used for Chiropractic care and at other times the Heal room being used for administrative, stock or sanitisation purposes only. During the UK's second lockdown, Connective Chiropractic hired it's first employee to assist with additional triaging, cleaning and administrative matters relating to the pandemic.
As time went on, so did the recruitment. Following a short pilot, Connective Chiropractic offered clinical massage services along with its Chiropractic and wellbeing services.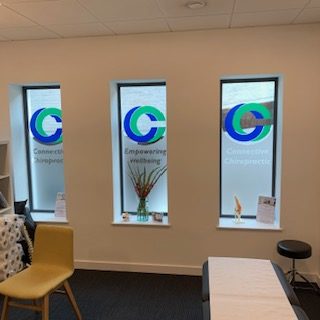 Basingstoke's Best Kept Secret
Following the many challenges of the pandemic, it became clear that we needed to have our own purpose-built space to grow and manage our clinic. To some degree the clinic saw itself as 'Basingstoke's best kept secret' as most of its customer base came from word of mouth referrals and most had to know about us via the website or referrals for being based behind the closed doors of serviced offices.
The clinic took additional space, later called 'The Freedom room'. The intention was to have additional space to grow the capacity of the clinic but later turned into 'move HQ' as the clinic aimed to move from its Basing View base. Connective Chiropractic hired the first additional member of its Chiropractic team in this time.
55 Kingsclere Road
Following months of legal negotiation and building work, Connective Chiropractic moved from Basing View to Houndmills, Basingstoke. The purpose-built site offers the clinic additional space and capacity to expand its team and services. Additionally it allows for the clinic to have footfall for the first time in its history and to stand proud in making its rightful mark within the Basingstoke skyline, as a more visible part of its business community. Click here to find more about our current home and how to get to it.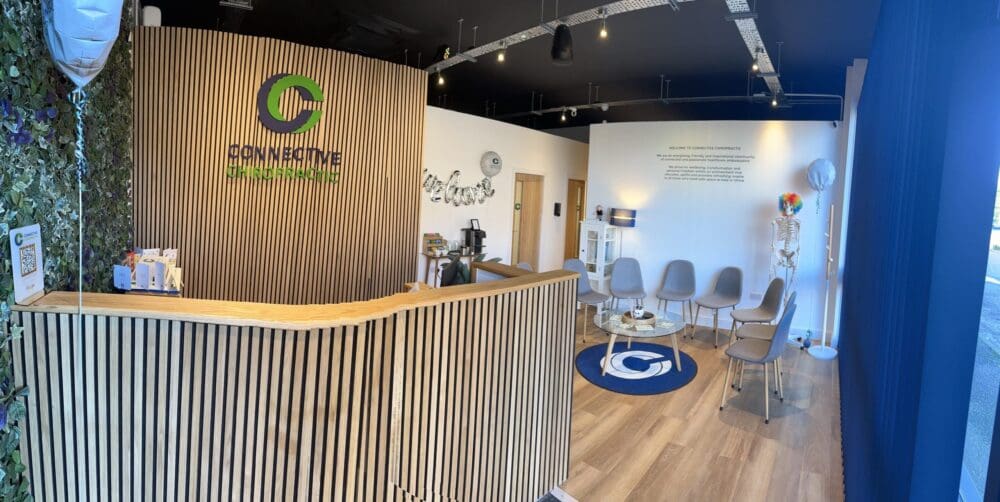 Making history with our Empowering Wellbeing Community
We are continuing to make Connective Chiropractic history along side our likeminded patients, guests and team of likeminded individuals. We believe that life is for living; free from aches, pains or restrictions that hold you back and that together we are stronger to feel better, be better and stay better.
We couldn't be here and do what we do without our community and are grateful for all the support and success stories over the years that enable us to turn up the contrast of life and allow us all to grow, do more and smash through whatever expectations or goals we have…
We are an energising, friendly and inspirational community of connected and passionate health ambassadors.
We strive for wellbeing, transformation and personal freedom within an environment that educates, uplifts and provides refreshing respite to all those that need space to heal or thrive.
What people say about us…
Steve Randall
31 July 2023
Fantastic team! Very friendly, professional and caring.
Jason Bramley
10 June 2023
Excellent and friendly staff. Flexible appointments and first class treatments. Pam is very skilled at addressing any physical issues presented and applying varied massage techniques to correct them. Good advice is given on self-care between appointments. The subscription plans make things easy to budget for, while taking money away from the appointment - allowing for a more relaxing experience. The service was so good I referred my wife, who is now also a subscriber.
James and his team are amazing! From my first session with James I always felt informed and supported. I follow up my chiropractic sessions with massage therapy provided by Pamela and through their combined efforts I'm not only back to my old self but feeling stronger and in better shape than I ever have been.
A massage session with Pam is the perfect balance between targeted relief for tight muscles and the overall relaxation experience of a spa. I wouldn't hesitate to recommend!
Samantha Chandler
1 April 2023
I cannot put into words how fantastic the team at Connective Chiropractic are. James doesn't just focus on the obvious issues, he really knows how to dig down into all factors that may have an impact on aches and pains. I have chronic pain and he has tailored my care plan to best help with me (a complex character!). My husband and I have appointments together and we really enjoy going to see James, even if some of the adjustments are a bit uncomfortable! That said we both always feel so much better after we have been. You won't regret booking an appointment.
Coral Lambert
28 February 2023
These guys are miracle workers. I've had trouble with my neck & shoulders for yrs, spent thousands on treatment in the past but they sorted me out in 6mths. I now don't have migraines & can lead an active life again. Would highly recommend them. They are very passionate about what they do & always put your best interests first.
James and the wider team at Connective Chiropractic always provide a great service with a true personal level of care at heart. Thank you for helping and supporting me to be at my best. I would not hesitate to recommend Connective Chiropractic to anyone.
Sarah Kidman
2 August 2022
James is fantastic, really cares about his patients wellbeing not just with regards to chiropractic. Highly recommend.
I met James at a conference and he explained how it could help me and how I needed to look at my health differently. I'm a bit anxious about coming to a Chiropractor so still haven't plucked up the courage to book but wanted to say thank you for all the advice and tips - This on its own has changed my life. I really appreciate all the posts, they remind me to look after myself more. When the time is right I'm going to come in for an initial consultation, but I'm already feeling stronger and feel good for having met you, Thank you for taking the time with me and for listening
Find out more about our services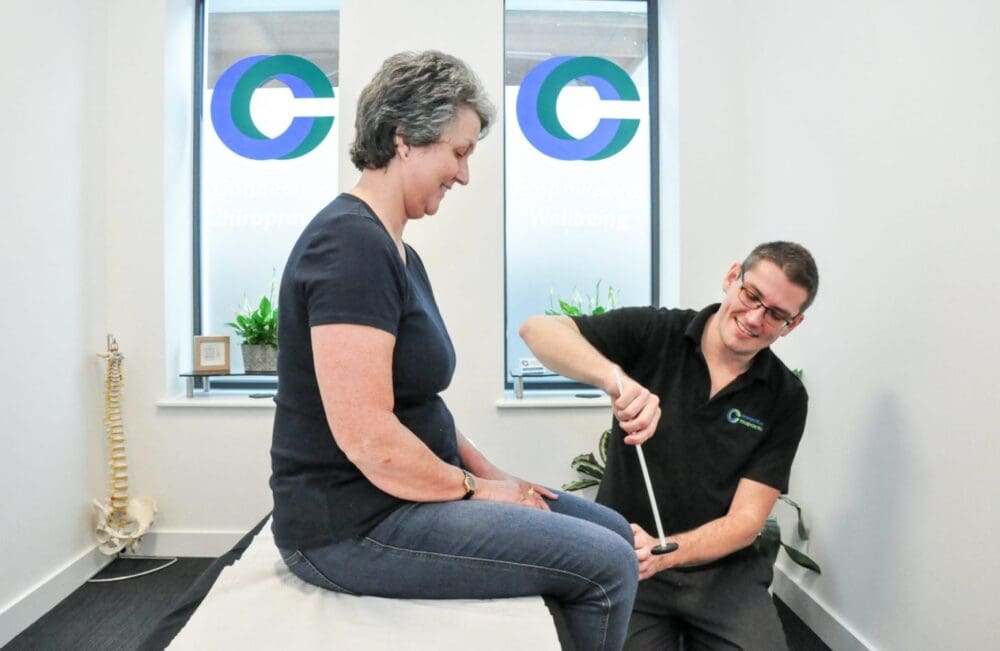 I have suffered a painful back and a numb left forearm for years now, I've had numerous appointments which include Physio, Acupuncture, nerve tests etc. I came to see James who is a very pleasant and welcoming young man; he instantly put me at ease and was very thorough with his explanations of what he does. After just one appointment, I couldn't believe that I walked out of his clinic feeling wonderful and for the next few days I had no pain whatsoever in my back. I feel like James has given me my life back. I highly recommend James….A+
Karen. W
BASINGSTOKE
Connective Chiropractic Ltd,
55 Kingsclere Road,
Basingstoke.
RG21 6XG

EMPOWERING WELLBEING WITH A CONNECTIVE CHIROPRACTIC MEMBERSHIP
Registered Company (10788728) in England & Wales, Registered Address: 55 Kingsclere Road, Basingstoke, Hampshire. RG21 6XG.

Site content last edited 11 September 2023 (Version 1.4) (Version 1.0 - 1st November 2017). Last update Monday 11 September 2023
Copyright: Connective Chiropractic Ltd. All rights reserved. The Connective Chiropractic name and Connective Chiropractic logo are registered trademarks.