Starting your journey with us: Getting to Connective Chiropractic
Get directions to our clinic before you start your journey
Getting our address or contact details is one thing, knowing what to expect when you get here, or whether you are in the right place, is another.
To take the stress out of your journey, we've decided to create this blog to show you what our clinic looks like, what to do when you arrive and some extra directions about what to do when you get here.
Please be aware that we have now moved to 55 Kingsclere Road and no longer operate at our Basing View clinic site.
Your new clinic ia very lovely. You have created a wonderful calm tranquil space for your clients. I felt very relaxed driving home. A little oasis of calm in a busy world! Thank you.
Where are we based?
Connective Chiropractic is based at 55 Kingsclere Road in Houndmills, Basingstoke. Our postcode is RG21 6XG; Most Sat-navs will take you to the right or approximate location without a trouble.
Houndmills is one of the key commercial areas in Basingstoke with a mix of industrial and retail businesses. It's also close to numerous residential areas too. Located just off the Basingstoke North Ringway, the area is approximately three miles from junction 6 of the M3 and just less than a one-mile walk from Basingstoke train station, up the Kingsclere Road.
Previously our clinic was based in Basing View, another key commercial and business district in the area. We no longer operate a clinic from this site.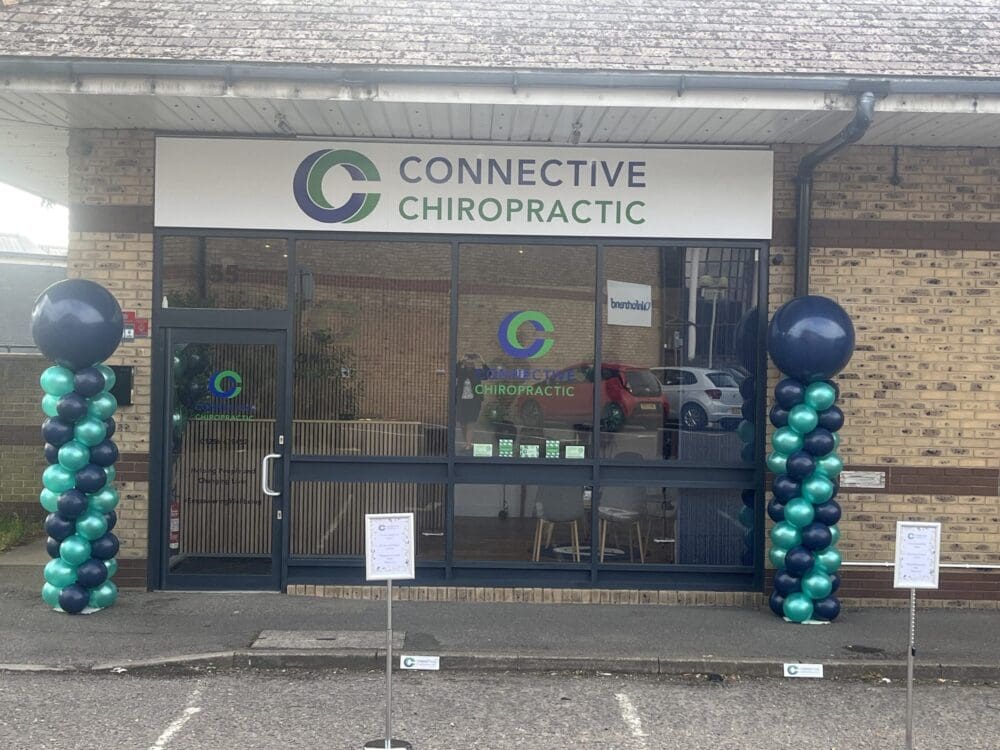 Directions to Connective Chiropractic From Basingstoke Town Centre
We are located behind the train station in the Houndmills region of town.
The easiest way to walk from the centre of town is to head up Chapel Gate. This road is located behind the Train Station (or more specifically to the left of the Train Station if you are looking at it from the direction of The Anvil Theatre or Basingstoke Malls and Festival Place Shopping Centre). Heading up Chapel Gate, you will pass under a bridge (The Rising Sun Public House is on your left). Head over the mini roundabout onto Kingsclere Road and continue straight until just before the main Houndmills roundabout. You will pass Chapel Gate park, Linde Material Handling and JJ FoodService on your left and Jaguar Landrover and The Community Furniture Project on your right. Opposite Topps Tiles and Kwik Fit (on your left) there is a turning right which leads you to the clinic. We are opposite the Vivid Homes Building, right next door to Coffee Heaven / Lunch Heaven / Centaur News. 
Look out for the big white sign with our logo on it. Parking is either right in front of the building (spaces 6 and 7) or to the left of our building in spaces marked 'Salon only' and with our logo. Please be aware that there is a short one way system around Tempus Business Centre to reach the Salon only spaces.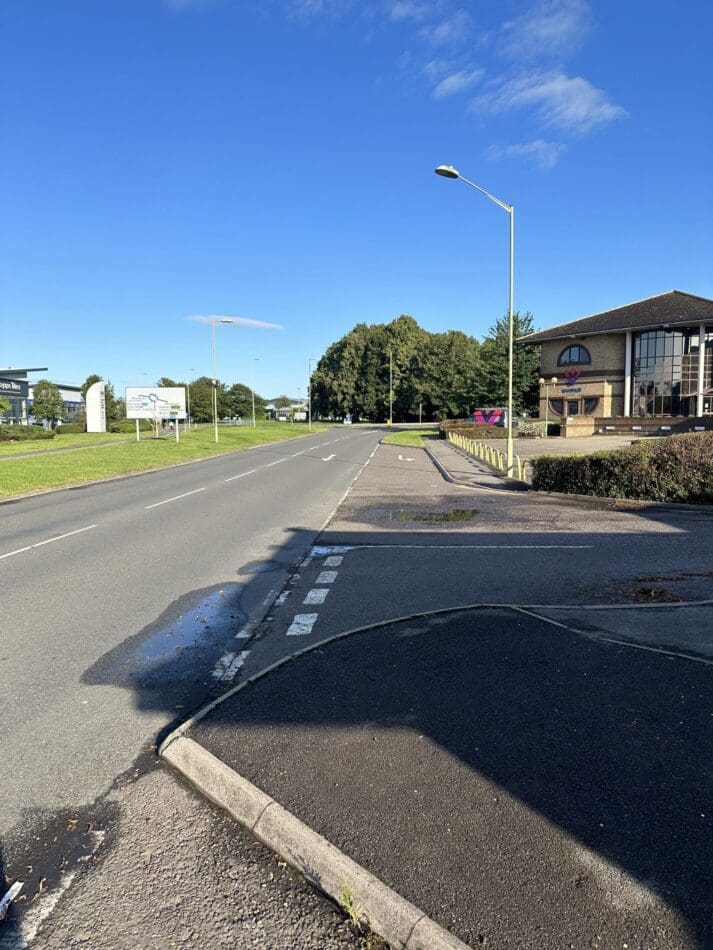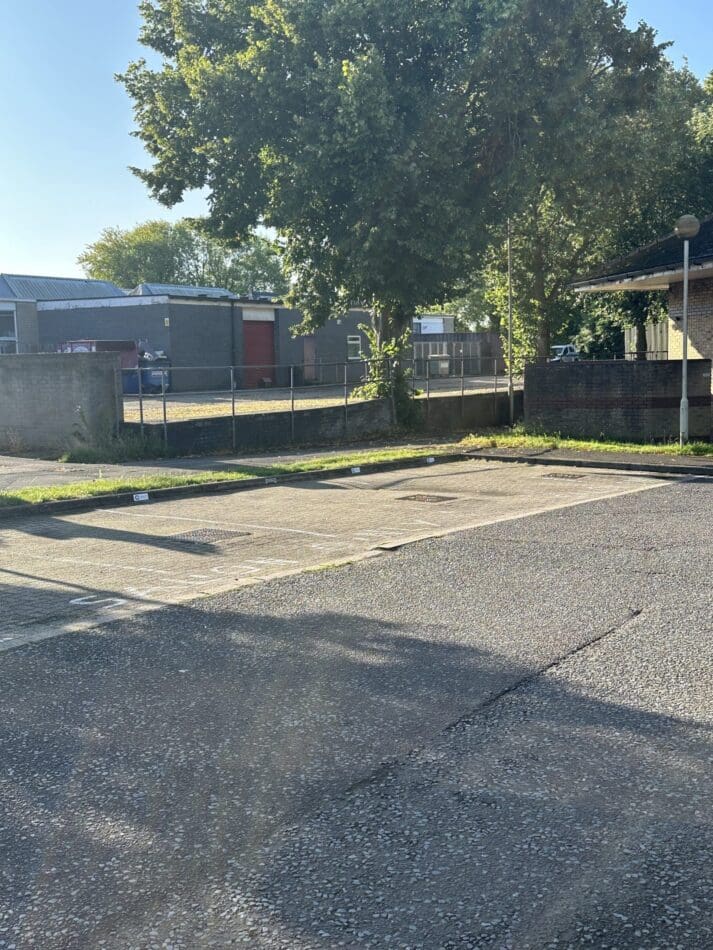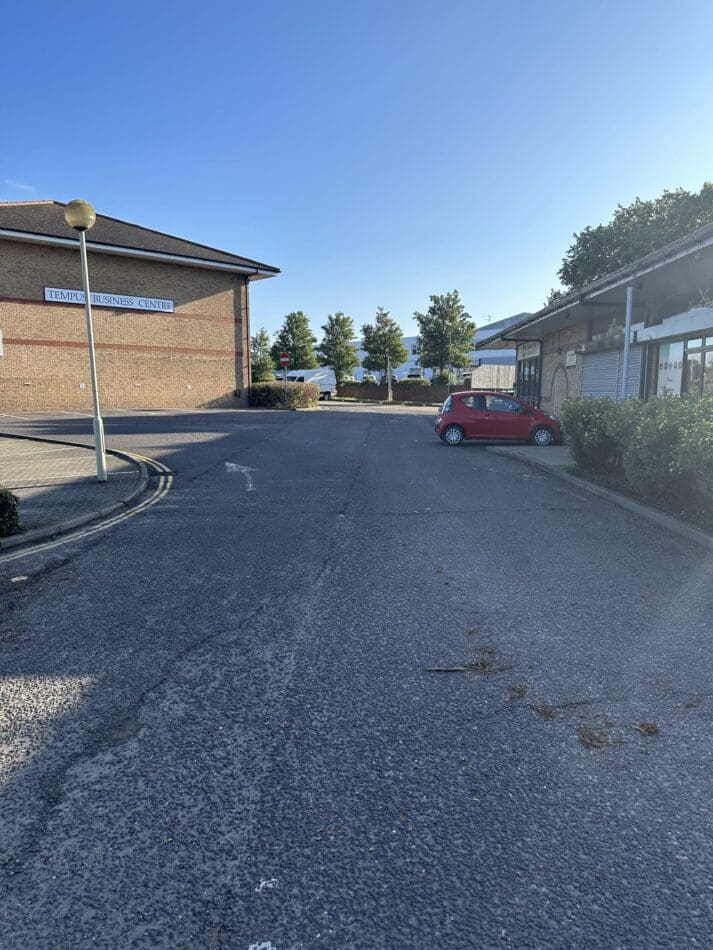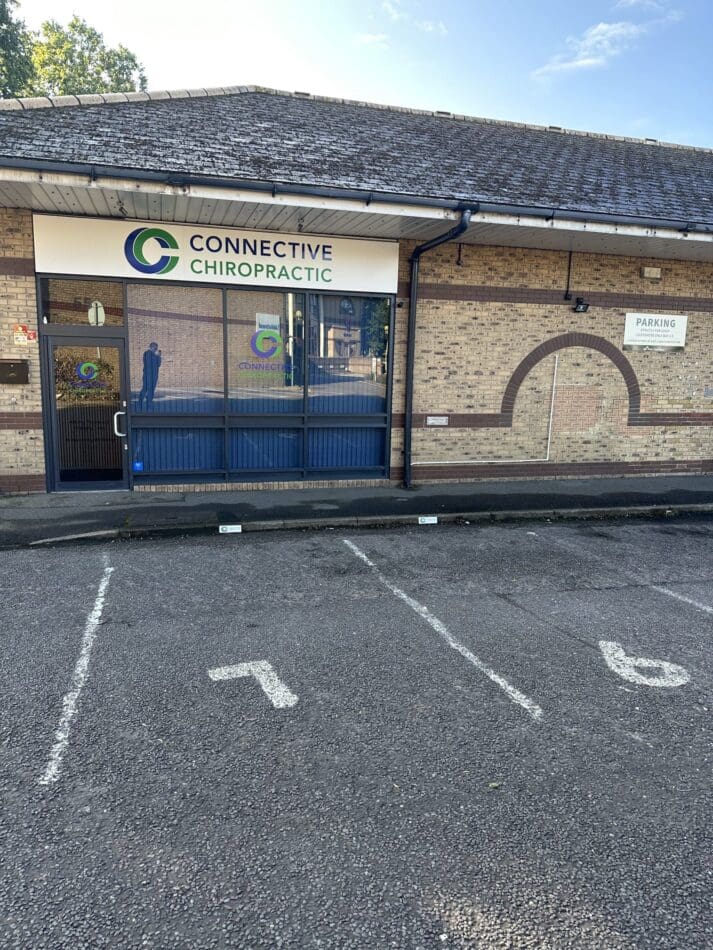 Directions to Connective Chiropractic From Basingstoke Hospital or the A339 Basingstoke Ring Road
We are not far from Basingstoke and North Hampshire Hospital, Candover Clinic or Apollo Hotel and are located easily off the A339 Aldermaston Road Roundabout.
When leaving the A339, follow the signs towards Houndmills onto Aldermaston Road South. As you leave the roundabout Snows Peugeot Garage Basingstoke is on your left and a Texaco fuel garage will be visible on the other side of the road to your right. 
Shortly before reaching the Houndmills roundabout, take a left turn onto Hubbard Road. Turning straight away to the first right takes you onto the one way system as part of Tempus Business Centre. Continue straight down and you will see our clinic straight ahead of you. Parking is available to your left with spaces marked by our logo and the words 'Salon Only'. You can also park directly in front of the building should you require a space closer to our front entrance or the use of a dropped kerb.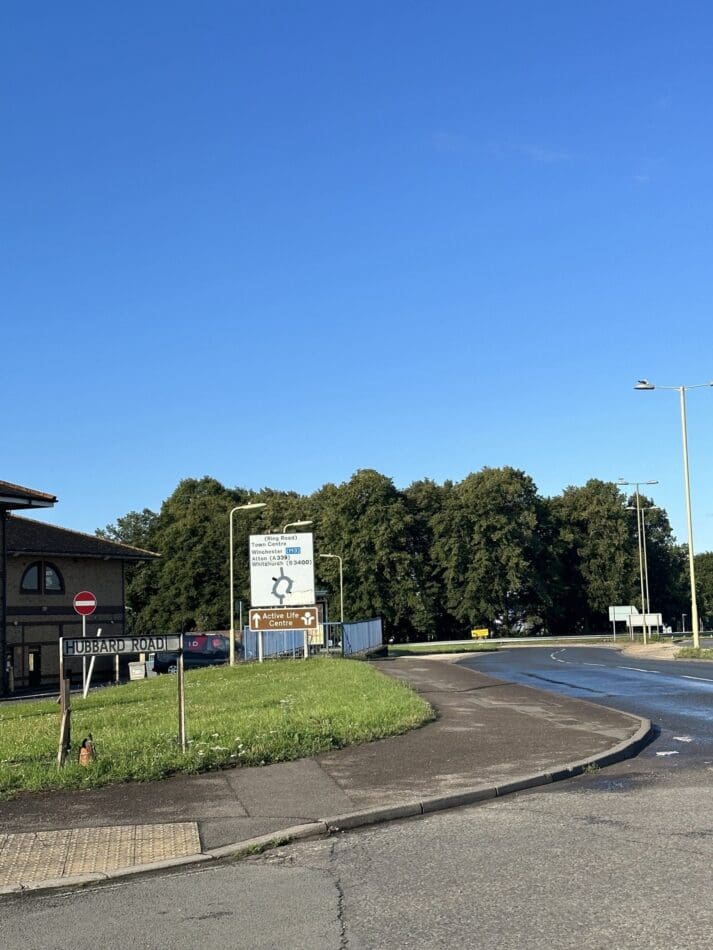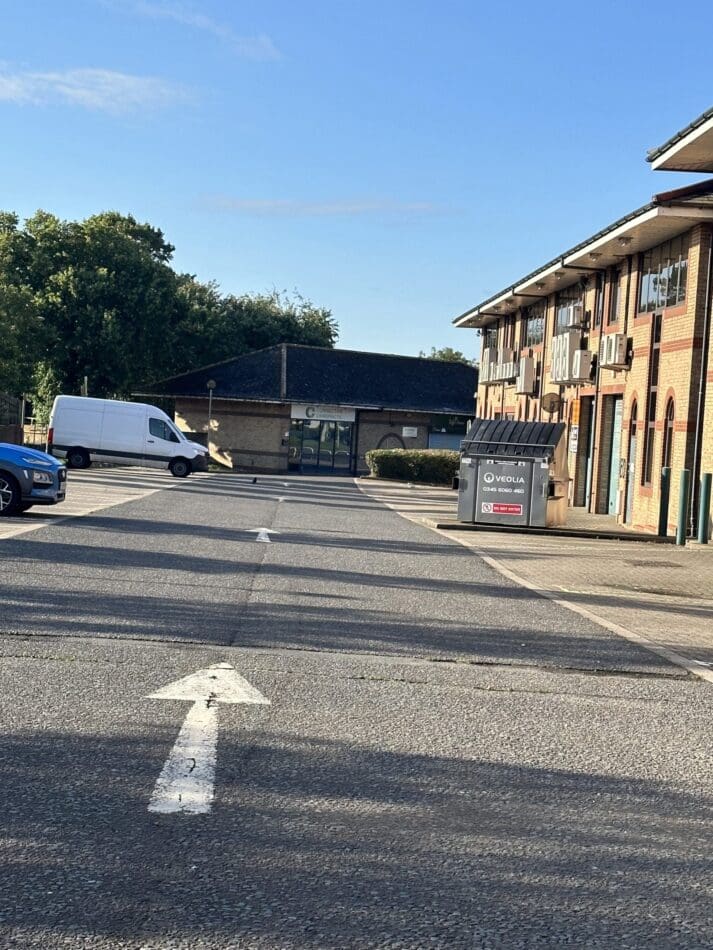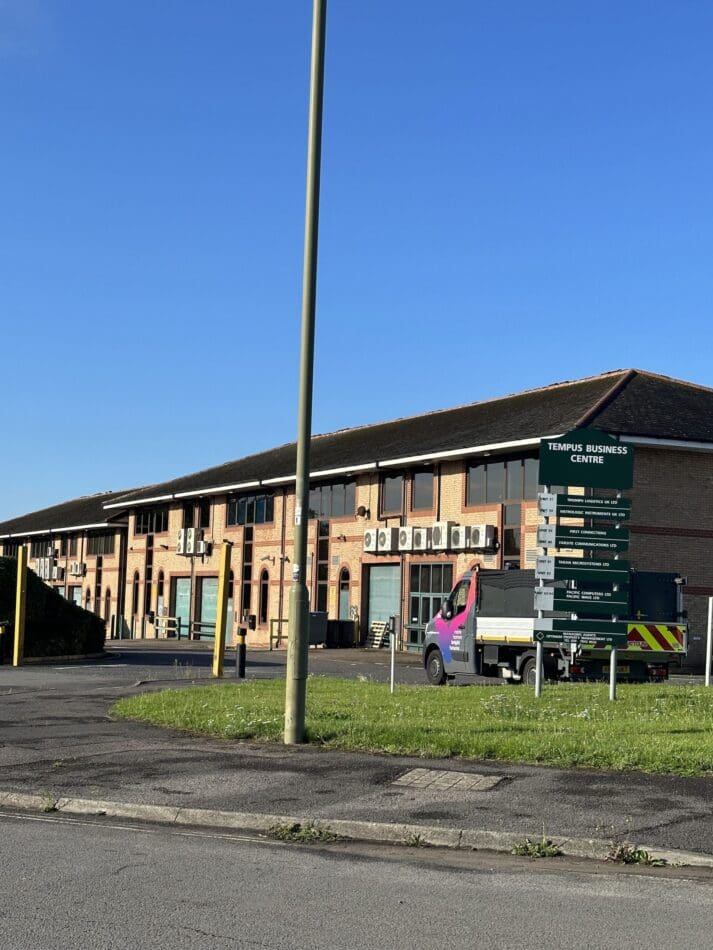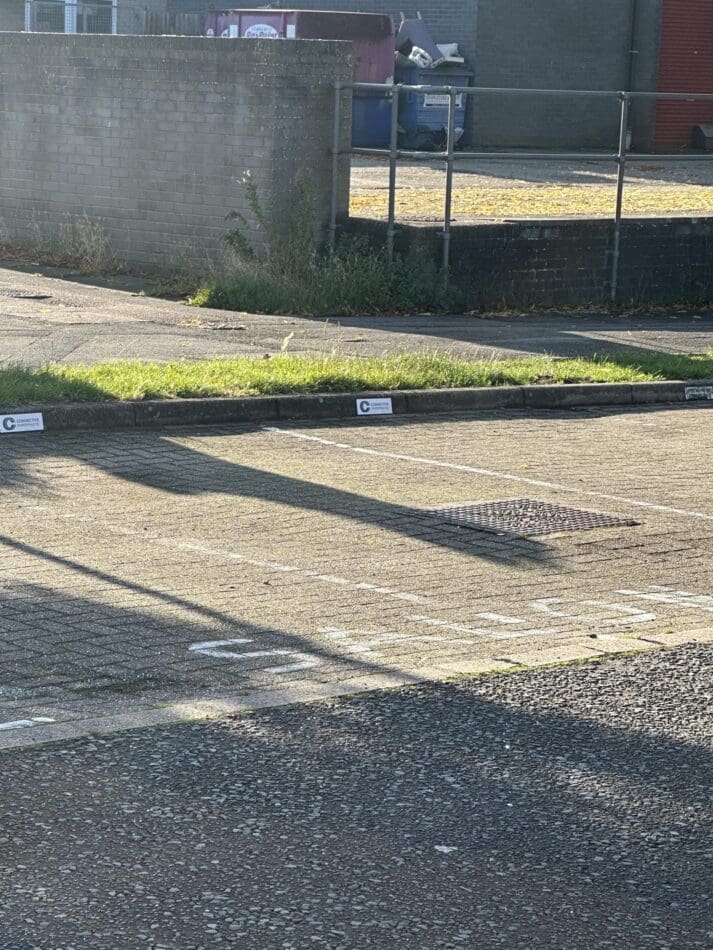 Getting parked up
We have free parking for our patients at the clinic. 
Please ensure you park to the left of our clinic in spaces labelled with our logo or the words 'Salon Only.'
Parking is also available directly in front of our clinic in spaces labelled '6' and '7' respectfully. There is a dropped kerb by these spaces for those with accessibility requirements. 
In the unlikely event that a space is not available when you arrive, please park in any space in front of our building and let us know when you pop in so that we can keep an eye on it for you or advice further.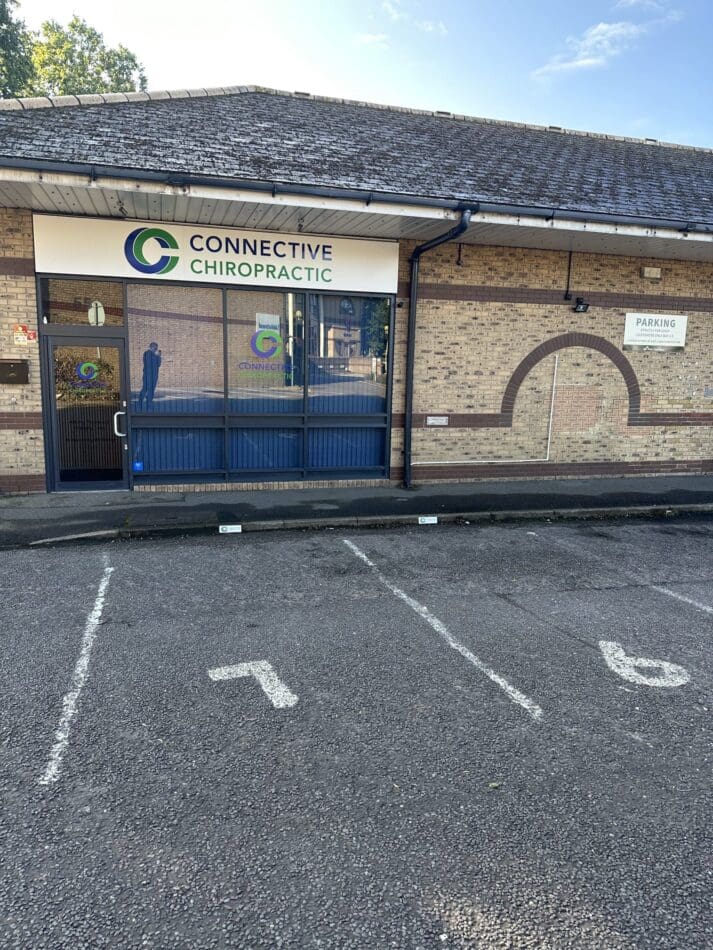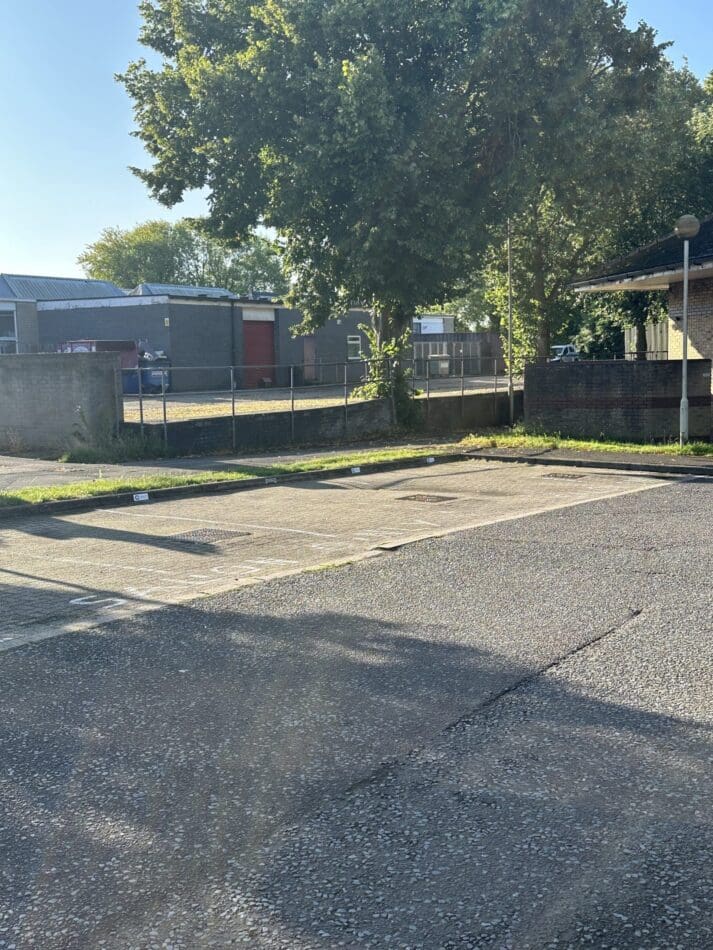 Our Waiting Area : What to expect
Our clinic is a safe space for you to heal and thrive. Please feel free to let yourself in through our front door.
As you enter our reception area is straight ahead and our waiting area is to the right. (Please be aware that we have an accessibility ramp leading to our waiting area to assist those who may have accessibility requirements.)
Please feel free to take a seat or help yourself to one of our herbal teas or waters at our complimentary herbal tea station whilst you are waiting. One of our team members will be with you shortly to check you in for your appointment and to continue with your care.
In the event you need the toilet, our facilities are down the corridor to the right of the herbal tea station.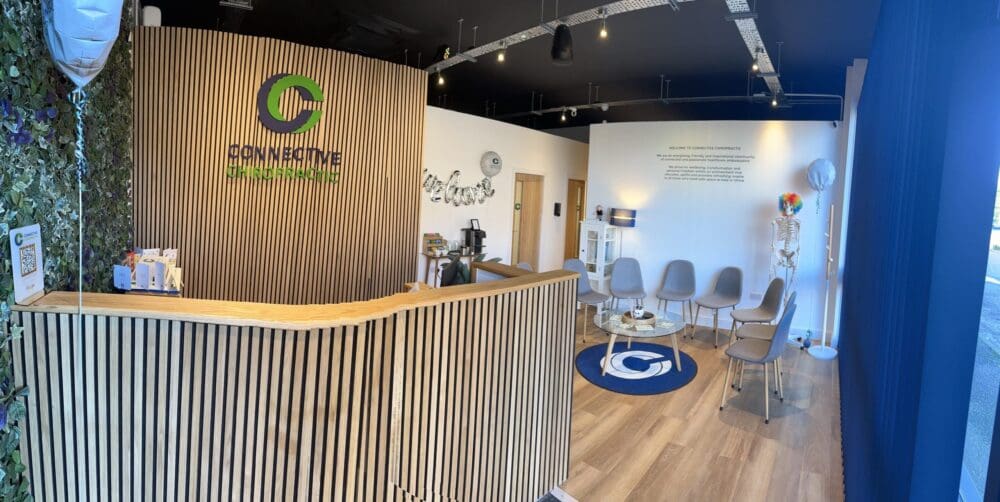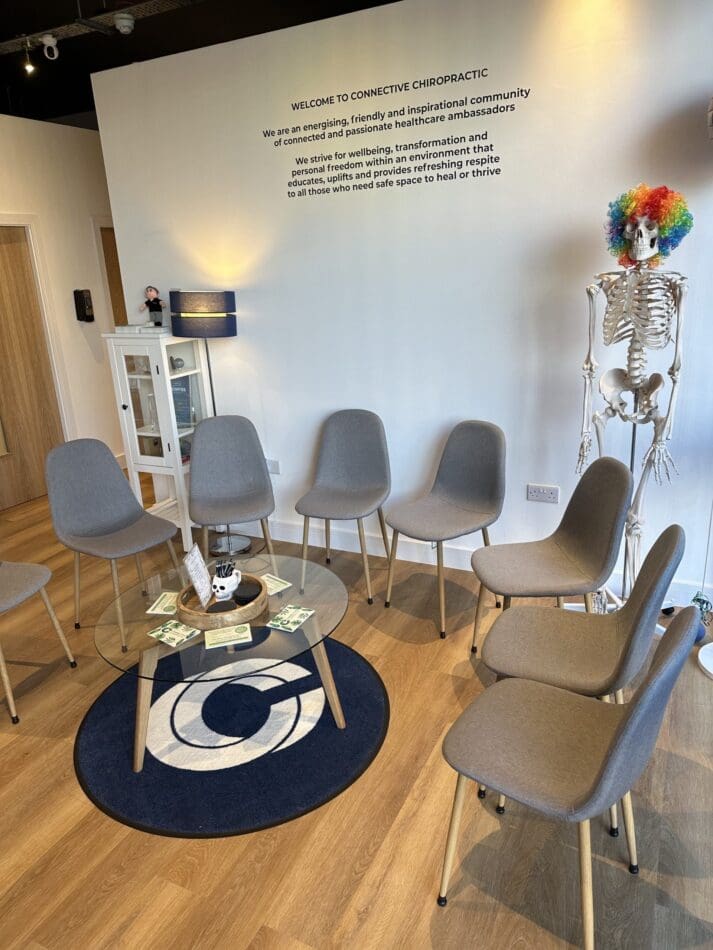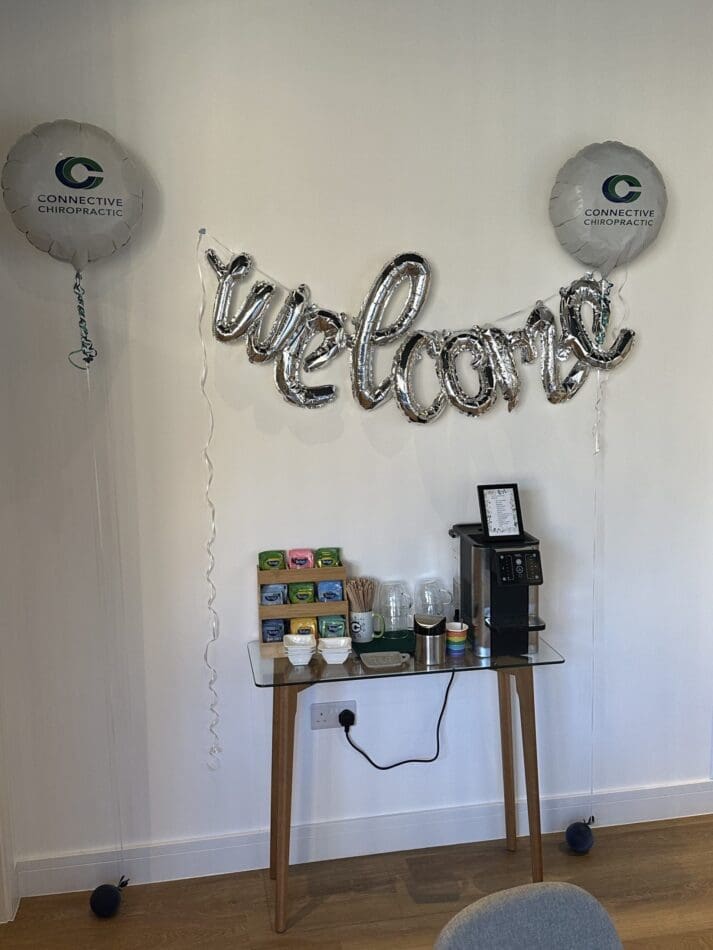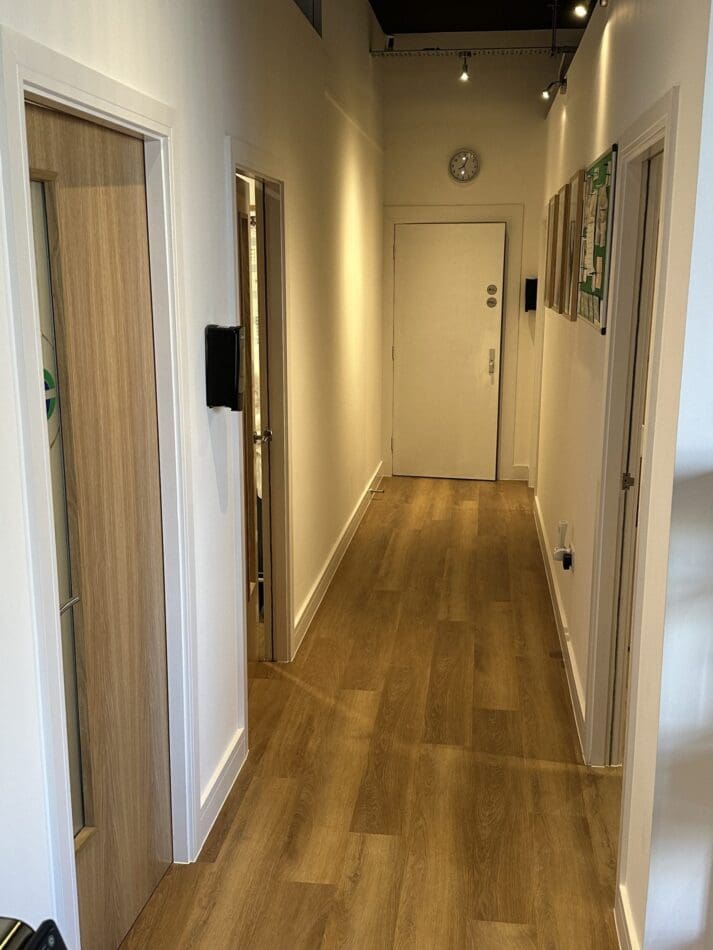 Getting from reception to our clinic rooms
We'll come to get you or direct you from our reception area as soon as we are ready to see you.
We are situated on the ground floor of the building and have ambulant, disabled and wheelchair access facilities. Please speak with our reception team should you need help or advice. 
Click here to book a Chiropractic session
Book an appointment at our Basing View Clinic
Steve Randall
31 July 2023
Fantastic team! Very friendly, professional and caring.
Jason Bramley
10 June 2023
Excellent and friendly staff. Flexible appointments and first class treatments. Pam is very skilled at addressing any physical issues presented and applying varied massage techniques to correct them. Good advice is given on self-care between appointments. The subscription plans make things easy to budget for, while taking money away from the appointment - allowing for a more relaxing experience. The service was so good I referred my wife, who is now also a subscriber.
James and his team are amazing! From my first session with James I always felt informed and supported. I follow up my chiropractic sessions with massage therapy provided by Pamela and through their combined efforts I'm not only back to my old self but feeling stronger and in better shape than I ever have been.
A massage session with Pam is the perfect balance between targeted relief for tight muscles and the overall relaxation experience of a spa. I wouldn't hesitate to recommend!
Samantha Chandler
1 April 2023
I cannot put into words how fantastic the team at Connective Chiropractic are. James doesn't just focus on the obvious issues, he really knows how to dig down into all factors that may have an impact on aches and pains. I have chronic pain and he has tailored my care plan to best help with me (a complex character!). My husband and I have appointments together and we really enjoy going to see James, even if some of the adjustments are a bit uncomfortable! That said we both always feel so much better after we have been. You won't regret booking an appointment.
Coral Lambert
28 February 2023
These guys are miracle workers. I've had trouble with my neck & shoulders for yrs, spent thousands on treatment in the past but they sorted me out in 6mths. I now don't have migraines & can lead an active life again. Would highly recommend them. They are very passionate about what they do & always put your best interests first.
James and the wider team at Connective Chiropractic always provide a great service with a true personal level of care at heart. Thank you for helping and supporting me to be at my best. I would not hesitate to recommend Connective Chiropractic to anyone.
Sarah Kidman
2 August 2022
James is fantastic, really cares about his patients wellbeing not just with regards to chiropractic. Highly recommend.
I met James at a conference and he explained how it could help me and how I needed to look at my health differently. I'm a bit anxious about coming to a Chiropractor so still haven't plucked up the courage to book but wanted to say thank you for all the advice and tips - This on its own has changed my life. I really appreciate all the posts, they remind me to look after myself more. When the time is right I'm going to come in for an initial consultation, but I'm already feeling stronger and feel good for having met you, Thank you for taking the time with me and for listening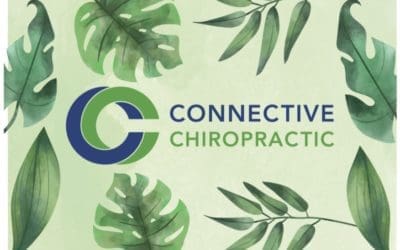 We are celebrating our launch at 55 Kingsclere Road from 25th July 2023 with some amazing launch offers THESE LAUNCH OFFERS HAVE NOW EXPIRED We are proud to have moved our multi-award winning, highly experienced clinic to 55 Kingsclere Road. To help celebrate both our...
BASINGSTOKE
Connective Chiropractic Ltd,
55 Kingsclere Road,
Basingstoke.
RG21 6XG

EMPOWERING WELLBEING WITH A CONNECTIVE CHIROPRACTIC MEMBERSHIP
Registered Company (10788728) in England & Wales, Registered Address: 55 Kingsclere Road, Basingstoke, Hampshire. RG21 6XG.

Site content last edited 11 September 2023 (Version 1.4) (Version 1.0 - 1st November 2017). Last update Monday 11 September 2023
Copyright: Connective Chiropractic Ltd. All rights reserved. The Connective Chiropractic name and Connective Chiropractic logo are registered trademarks.