CONNECTIVE CHIROPRACTIC ARE MOVING!
We are moving to 55 Kingsclere Road from 25th July 2023
After a long time of promises, we are finally moving our clinic! On 25th July 2023 we will be moving from our Arena Business Centres site in Basing View and launching at our Houndmills site. The cutting of the ribbon will be at 12 noon and all of our Empowering Wellbeing Community are invited.
Adapting to business challenges by moving
It is not a secret that the move comes due to the need for the clinic to expand. With raising rents and difficulty with getting correct office configurations, we decided some time ago that we needed to search for a new home. Over two years later, compounded by lessons learnt from the many pandemic lockdowns and our need to pivot quickly, we are excited to launch our own space. The space allows us to expand our team, expand our offering and also our service too.
Community at the heart of our future
We are proud of our community of likeminded individuals wanting to get the most out of life, free from aches and pains. But, for the 7 or so years Connective Chiropractic has been in operation, we have always been based within someone else's business, behind closed doors. Slated as 'The Best Kept Secret In Basingstoke' for so long by many of our patients and guests, we are proud to move with our community in mind: Both our Empowering Wellbeing Community and also the wider Basingstoke Community. For once we will have footfall outside our door. We'll also have our own licence to do whatever we need to ensure we create a safe place for our area to heal and thrive.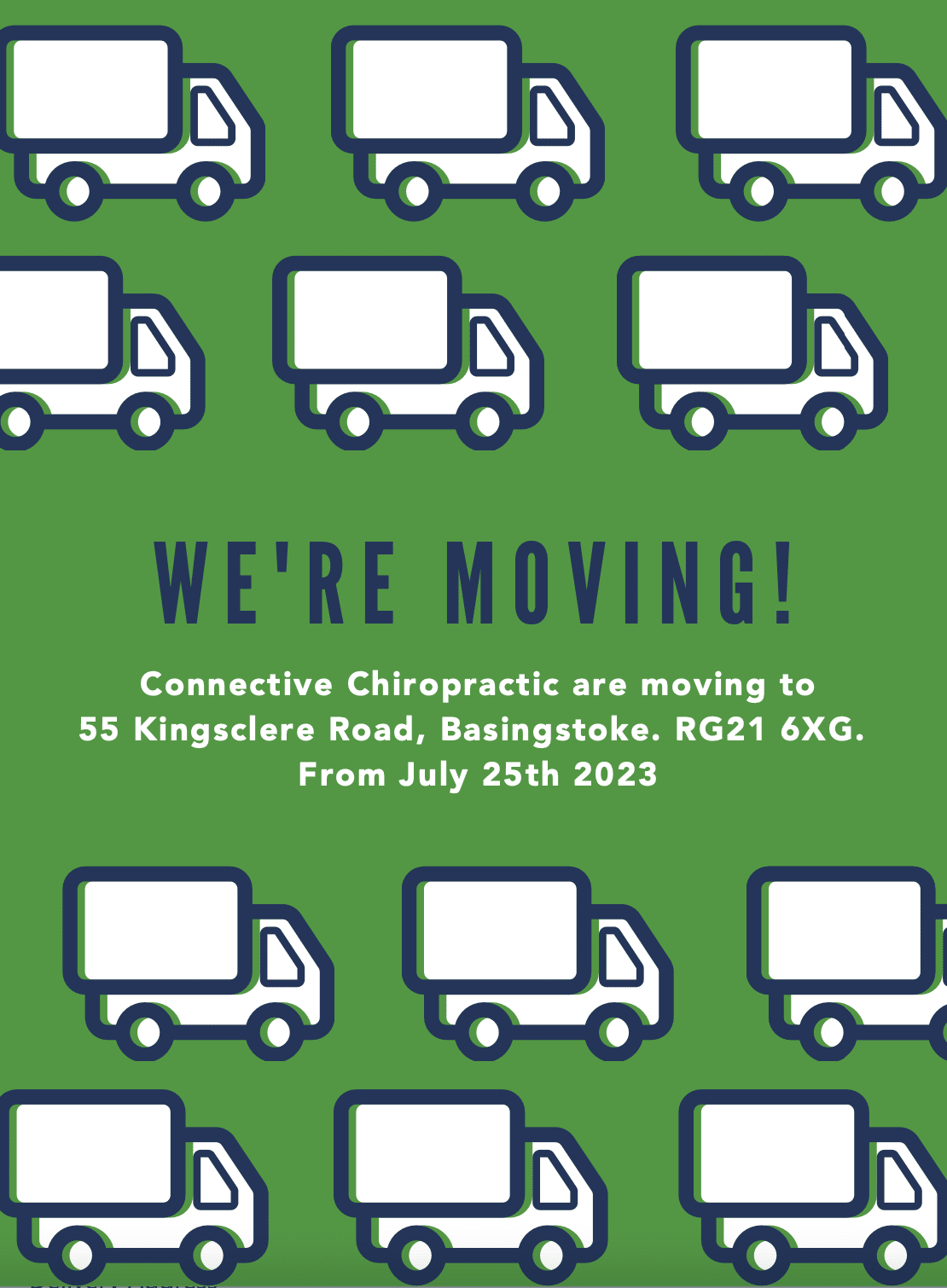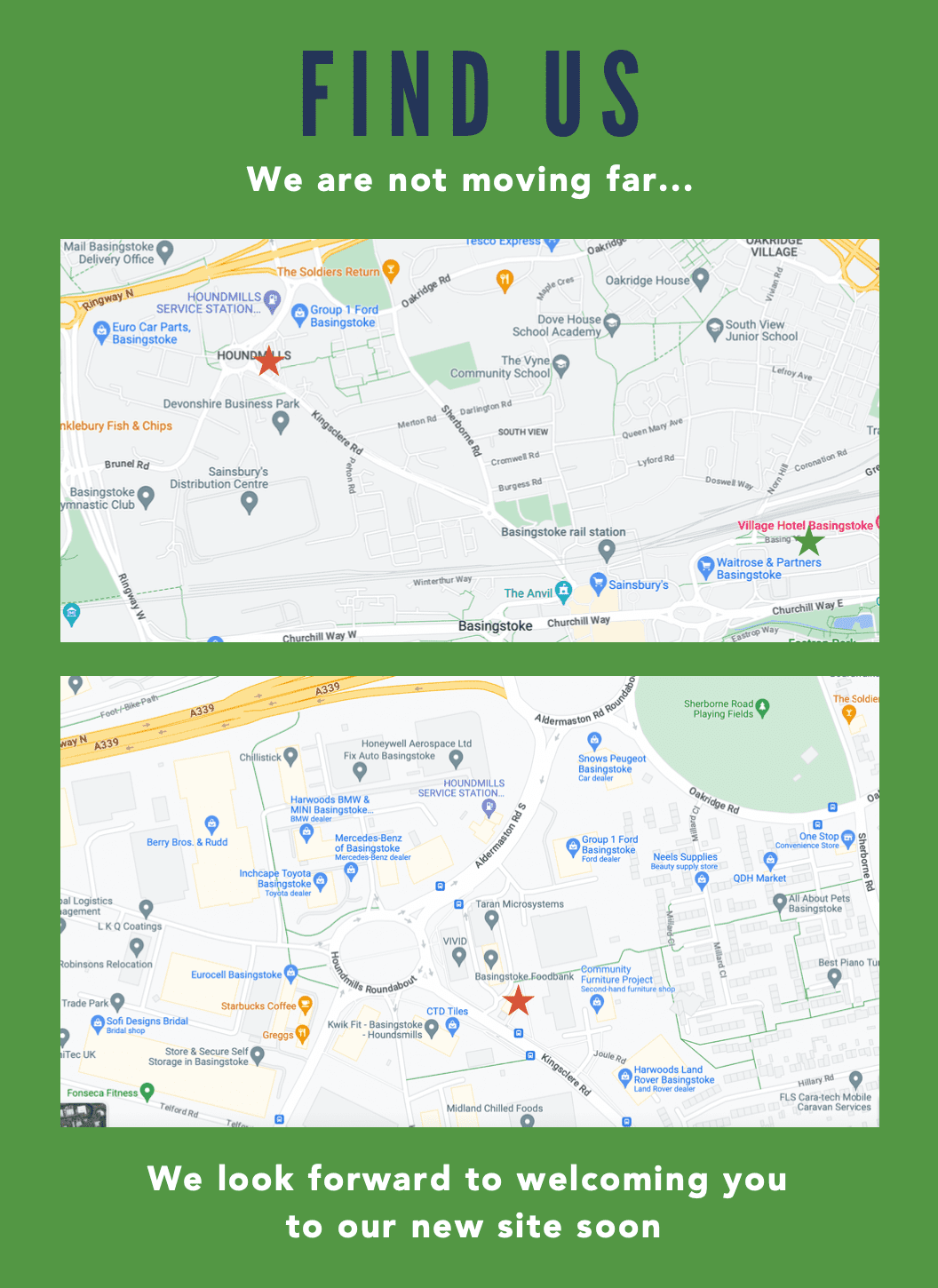 What does the future hold?
Our new Houndmills clinic is over double the size of our current clinic, with even more options for us to expand our service, team and offering.
New services
We aren't giving away too much just yet, but later in 2023 we are hoping to finally launch a number of new services to the clinic. These services will firmly cement the clinic as a leading Chiropractic, Massage and Wellbeing Clinic in the area.
New team
Believe it or not, our Arena site started to stop us being able to recruit. We found ourselves in a trap of never quite being able to satisfy the demand on our services. Now, we can recruit. Expect our team to grow steadily. Not only that, now that we have our communal spaces you can expect to be pampered more thoroughly.
New perks
Moving to our Houndmills site allows us to reinspire and refresh our offering. Look out for changes to our Ultimate Wellbeing Community, New Patient Onboarding and even our care plans. These changes won't happen straight away, but we've been working on them for a couple of years so it shouldn't be too long until you may notice that things have changed!
Same prices
Our desire to move started life as a comment that we would like not to have to put our prices up as so many other businesses are. As all our costs have risen, so has the need for us to figure things out more closely. We can however keep to our promise and we are not putting up our prices due to the move. Hurrah. (Let's just hope the world doesn't change again- We certainly won't be changing our prices this year at least!!)
Added Bonuses
There are many new surprises at the new clinic and we can't wait for you to find them. One thing we will say now however is that waiting outside to be seen after hours will be a thing of the past, as will having to hear from other businesses as you wait. We're hoping to take you under our wing and provide some proper hospitality as well as the service you expect.
New Intention
We are proud to announce our new intention statement as part of the launch. After much discussion, we have inserted an additional word to reflect our stance on what we intend to provide It now includes the word 'safe'…
We are an energising, friendly and inspirational community of connected and passionate health ambassadors.
We strive for wellbeing, transformation and personal freedom within an environment that educates, uplifts and provides refreshing respite to all those who need safe space to heal or thrive.
Reserve your appointment at Connective Chiropractic here
Reserve and pay for your initial Chiropractic or Massage Care at Connective Chiropractic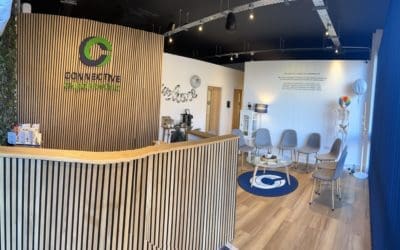 Get directions to our clinic before you start your journey Getting our address or contact details is one thing, knowing what to expect when you get here, or whether you are in the right place, is another. To take the stress out of your journey, we've decided to create...
read more
BASINGSTOKE
Connective Chiropractic Ltd,
55 Kingsclere Road,
Basingstoke.
RG21 6XG

EMPOWERING WELLBEING WITH A CONNECTIVE CHIROPRACTIC MEMBERSHIP
Registered Company (10788728) in England & Wales, Registered Address: 55 Kingsclere Road, Basingstoke, Hampshire. RG21 6XG.

Site content last edited 11 September 2023 (Version 1.4) (Version 1.0 - 1st November 2017). Last update Monday 11 September 2023
Copyright: Connective Chiropractic Ltd. All rights reserved. The Connective Chiropractic name and Connective Chiropractic logo are registered trademarks.