10 TIPS TO GET THE MOST OUT OF YOUR CHIROPRACTIC CARE WITH US
During our consultations and treatment sessions, we often give tailored tips and tricks on how you can get the most out of your Chiropractic care with us. Over the years, we have discovered that there are some things we say more than others. Some may even help people before they even come to us for Chiropractic care. To find out what would work best for you feel free to book in for an initial consultation and we'll be happy to advise further.
1) SET A MEASURABLE GOAL FOR YOUR CHIROPRACTIC CARE AND STICK TO IT
We find many people when they come to us first just want to get out of aches and pains. However, once they start their care and things start to improve, the goalposts sometimes change. We do our best to set some tangible goals in coming up with a chiropractic care plan with you so we can be sure to keep on track, but deciding what you'd like to do and chatting it through with us is always helpful. Least of all, we'll let you know if it's realistic and whether we think we could get you there.
2) BE REALISTIC
Rome wasn't built in a day and, despite all of our hopes and dreams, a single treatment session is often not enough to make big or long lasting changes. That's not to say that you wont get benefit after one session, but all ideals of getting out of aches and pains that you've had for years in a few minutes may be a little far-fetched. (Though stranger things can happen, it's most certainly not the norm).
On the same note, we find that people who work out their plan tend to stick to it better too. Arranging lots of different appointments with different practitioners may seem like a good idea when you're in pain. However, it often just makes things confusing when trying to figure out what's affordable or what's working best for you.
3) LIVE A WELLBEING MINDSET
Chiropractic care can help on many levels. However, since health is biopsychosocial in nature (That is to say that there is a biological, mental and community connection based element to it all), what you do outside of the clinic can also be very important. You are not going to get better quickly if you're not ready to make some changes alongside simply adding Chiropractic in. Many people get better by just adding Chiropractic care in to their daily routines, but to make the most long lasting effect, try to focus positively on the stepping stones to make the changes you want to make.
4) GET A GOOD NIGHTS SLEEP
Sleep is one of the most profound things you can focus on at home if you're looking to improve beyond your Chiropractic care. Is your bedroom a good environment to sleep? How is your posture in bed? Does your mattress or pillows need replacing?
5) YOU ARE WHAT YOU EAT
Are you eating a balanced diet? It seems really odd to say, but eating an imbalanced diet does not only mean you aren't getting enough of the right nutrition. It an also create additional stress on your body and affect the way you think, feel and move. Getting the right nutrition can also directly be correlated to how your body repairs or grows.
6) YOU ARE WHAT YOU DRINK
Not only do we recommend drinking plenty of water after your chiropractic care, but you should be drinking sufficient every day. Whilst there are guidelines of how much you should drink, the more recent research says you should drink as much as you can to properly hydrate and flush your body. Your body is over 80% water so it's essential to drink water to keep things working at their best. Water specifically, as opposed to say coffee or tea, can even help to keep you stay hydrated for longer (as it doesn't have an additional diuretic effect.) Believe it or not, drinking sufficient water over a longer period of time can also help you to absorb shocks better around your body.
7) DO THE EXERCISES OR STRETCHES
We may give you some exercises or stretches as part of your Chiropractic care. Do them! We try our best not to give really complex exercises in the hope that you're more likely to do them around the house or at work. Any exercises we give will be directly associated to what is going on in your body. We don't give one-size-fits-all exercise sheets, but this does mean that it's in your best interests to do them. Our chiropractic care plans are often worked out with these exercises in mind too- if you're on a budget, doing them could save you time and money in terms of feeling, moving and staying better sooner.
8) PLAN FOR MAINTENANCE AND WELLBEING CARE
Even if you're initially coming to us for pain relief, it's certainly advisable to think about coming for Chiropractic care on a maintenance or wellbeing level after things have cleared up. There's growing evidence for the effectiveness of this and you most certainly don't have to. We recommend coming for a regular chiropractic check up, similarly to how you might plan to going for a dental check up. We have prepayment plans and Connective Chiropractic Membership Schemes for those who want to do this at a discounted price.
Of course, we never give chiropractic adjustments without a reason to do so, so with maintenance/wellbeing care it's sometimes more about keeping out of pain and checking in with us. There's no evidence, that we are aware of at least, to show what's best in terms of how regular to come in for a check, so we tend to advise our patients to come in for maintenance checks in line with what seems most reasonable to both their budget and their needs.
9) FREE YOURSELF FROM TECHNOLOGY
Taking a break from technology is good for both our physical and mental health. Getting ourselves out there instead of glued to devices can be good for our community too. The impact of us looking down at devices all day can change the posture of our body and how we adapt to what is around us.
10) BALANCE UP
Movement is often key in terms of getting the body to move, feel or stay better. Whether you are at an office desk or playing a sport for most of the day, being mindful of your motions or postures can be of really great help. Whilst more of our everyday life is forward focussed and bent forward, it's important to this of it as a type of exercise. If you find yourself in one particular posture or position for most of the day, have you tried mixing it up? Chiropractic care may also assist you to do this if things feel a little sore or achey or you are struggling to do this.
CLICK HERE
Click the link if you want a tailored assessment of your body and to get an idea of how chiropractic care may help or assist you, your needs, or goals. Book your appointment with us today.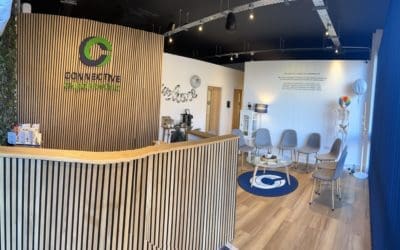 Get directions to our clinic before you start your journey Getting our address or contact details is one thing, knowing what to expect when you get here, or whether you are in the right place, is another. To take the stress out of your journey, we've decided to create...
read more