Remember Yourself this November with some self care
Self care is not selfish care…
Self care is important.
November is often a busy month for many. It's not just the change in weather we have to think about, but also the upcoming Christmas season with all of its associated stresses. These stresses are not only mental, but also physical. Just think about the additional strain you are putting on your body doing all the shopping, wrapping presents, writing Christmas cards… or even the changes to your sleep as you fret about the family all getting together and behaving. Then again, it could be that with all of the Christmas parties you've been more active and you're now feeling it: It's not always about the food excesses but even just the increase in activity from dancing or even the odd fall (hopefully not too severe) from one too many egg nogs.
November is often the month we sew the seeds for December and what we choose to repair in January. Don't leave yourself out of the picture; ensure your self care is part of your plan.
It's easy to think of everyone else and forget yourself
Make sure you have a plan of action, or at least some support on standby in case you notice aches, pains or restrictions in mobility creeping up. As always, it's often easier to do something about these before they put a cramp on your day, so plan to book in to see us if you think you might be under some strain. As you would expect we can get very busy in December and people often leave their self care until the last minute. It's always wise to book in early to avoid disappointment.
Why a end of year check up might help you for the new year
It may be too early to think about the New Year. But, if you are like so many of us the new year will bring new goals and resolutions to the table. These may include additional diets or exercise routines which, although may often be good for your health, can add additional strain onto your body. Self care at the end of the year often means you can get on top of any issues that have arisen in time for the new year.
Offers to help your self care and the care of people you love
We know money can be tight at the end of the year. It's one reason of many we are offering a month of Christmas offers at Connective Chiropractic and also a Black Friday deal. These deals include reduced price initial consultation vouchers that don't have to be used for up to 6 months after the big day itself. The deals are designed to help making looking after yourself and your loved ones easy: There is no greater gift than the gift of health. Don't forget your workplace too- our Black Friday deal gives you the perfect opportunity to provide a secret santa gift of health for less than £20. Perfect.
Self care helps you care for others
Yes, you can use these offers for your colleagues, friends and family- but don't forget yourself too. Self care is definitely not selfish care : You probably wouldn't be able to do half as much for your loved ones if you feel out of action. Not that you need it, but in this day and age taking time out for yourself is often very important for our wider health and wellbeing too.
When you need knowledgeable help to you, James is the person you should see. Not only highly qualified, but experienced and gifted. Totally professional and a lovely person. Be confident this is the person who will help you.
Start your care with us today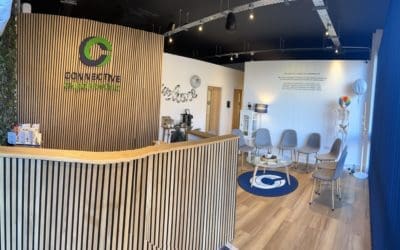 Get directions to our clinic before you start your journey Getting our address or contact details is one thing, knowing what to expect when you get here, or whether you are in the right place, is another. To take the stress out of your journey, we've decided to create...
read more
BASINGSTOKE
Connective Chiropractic Ltd,
55 Kingsclere Road,
Basingstoke.
RG21 6XG

EMPOWERING WELLBEING WITH A CONNECTIVE CHIROPRACTIC MEMBERSHIP
Registered Company (10788728) in England & Wales, Registered Address: 55 Kingsclere Road, Basingstoke, Hampshire. RG21 6XG.

Site content last edited 11 September 2023 (Version 1.4) (Version 1.0 - 1st November 2017). Last update Monday 11 September 2023
Copyright: Connective Chiropractic Ltd. All rights reserved. The Connective Chiropractic name and Connective Chiropractic logo are registered trademarks.