Black Friday Deals at Connective Chiropractic
Black Friday offers at Connective Chiropractic…
An emerging date in the UK Shopping calendar is Black Friday, where businesses offer discounts before Christmas. This year, Connective Chiropractic have decided to take part. 
Get a gift voucher for just £19 (usually £55)
We are offering you the chance to purchase a gift voucher for an initial consultation, assessment and report of findings with us for just £19 (usually £55).
Following Black Friday, the gift voucher will be posted to you and will include a special envelope and card that you can pop into a Christmas card, wrap or even use yourself. Our Black Friday deal is available up to midnight on the 29th November.
Getting your gift vouchers under the Black Friday deal
To claim your voucher, email us at james@connectivechiropractic.co.uk with your contact details and we will call or email you back as soon as we can. Alternatively you can email us from the form below.
There are no restrictions on the quantity of vouchers you purchase, however we will call you to take payment before the gift certificates are sent out to you.  All Black Friday gift vouchers are valid until 1st July 2019.
Announcing our 4 Weeks of Christmas Offers
Following our Black Friday offer, Connective Chiropractic are also proud to offer 4 weeks of Christmas offers. These offers are available to current and new patients alike. Our 4 weeks of Christmas offers loosely follow the 4 advent candles tradition and include discounts on initial consultations, treatments and memberships to our Ultimate Wellbeing Community. These are only available by email and there is a different offer each week. Keep an eye on our social media pages for more information and reminders.
Alternatively, Click here to find out more about each of the offers.
November is Remember Yourself Month at Connective Chiropractic
We wish all of our Empowering Wellbeing Community a very happy end to 2018. As we gear up for the end of the year ourselves, we would like to remind everyone to stay happy, healthy and well. November is a busy month and is "Remember yourself month" at Connective Chiropractic, but there is much to be said for contemplating your own self care throughout the winter months. Self care is anything but selfish-care and we hope our deals will help motivate you towards doing whatever you need to be the best you can be over the winter months…
Please Contact me about the personal wellbeing strategy course
Going to see James for chiropractic care leaves me feeling more relaxed and happy than any massage or spa treatment I've ever had. I can't recommend Connective Chiropractic enough.
Megan
Start your care with us today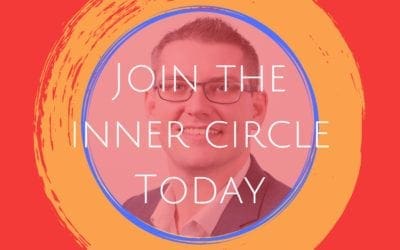 James Harrison Wellbeing launched at 4th Super Self Summit by Connective Chiropractic owner and principal Chiropractor, James Harrison. Connective Chiropractic founder, James Harrison, was honoured to be invited to speak for the fourth time running at...
read more
BASING VIEW
Arena Business Centre,
The Square,
Basing View,
Basingstoke, Hampshire.
RG21 4EB
EMPOWER WELLBEING WITH A CONNECTIVE CHIROPRACTIC MEMBERSHIP
Registered Company (10788728) in England & Wales, Registered Address: Arena Business Centre, Basing View, Basingstoke, RG21 4EB.
Site information updated 1st November 2017.