Connective Chiropractic membership : Understanding the benefits
Become a member of our clinic
We are growing our #EmpoweringWellbeing Community by offering Connective Chiropractic membership.
Membership is for those who have already been through their initial care plan with us and want to commit to regular, further sessions with us. As a thank you for joining our membership, we'll provide discounts and additional benefits.
Which Connective Chiropractic membership plan is best?
Connective Chiropractic membership is not for everyone. If you are unsure whether joining is right for you, please contact us or chat to us at your next appointment. You should already have a rough idea from your current care plan progression about how often your maintenance or wellbeing care might need to be. You can sign up to our membership plans online or at your next appointment with us.
Introducing our Gold, Silver and Bronze Plans
We have three plans to select from; Bronze, Silver and Gold
Bronze plans offer a session with us every 2 months and allows you to split the cost across two months.
Silver plans offer a session with us every month and gives you the ability to roll-over an appointment if you don't come in one month.
Gold plans offer two sessions with us every month and gives you the ability to roll-over two appointments if you don't come in one month.
Benefits of taking a Connective Chiropractic membership plan
Live a life of wellbeing
Of course the key benefit of taking a Connective Chiropractic membership plan is the ability to keep yourself feeling healthy and well. It enables you to continue the benefits of your previous care with us with a goal of maintaining what we have achieved, preventing it from coming back so readily and focussing on issues relating to your wider wellbeing.
Greater value, reduced cost
We offer discounts from our normal pay as you go prices on all our membership plans. We think it's only fair as you've already gone through your initial care with us, but it's also because we find we sometimes need to spend less time with you during your checks.
Rollover sessions
We offer rollover sessions for our gold and silver plans. This gives you a little more flexibility in case of going on holiday or something unexpected happening.
Prebook your favourite time
We offer all those taking Connective Chiropractic membership to prebook for their appointments. It means that you can select your favourite appointment time and book it before anyone else
Convenient payment system
Payments are conveniently made in advance by direct debit. You don't have to bring money along to your session. It also means we get to spend additional time with you, if required, as we don't need to take payments from you in the session.
Additional Connective Chiropractic membership benefits and services 
We offer membership benefits and membership only activities, services, events and workshops.
I saw James for back pain and he was very attentive to my needs and explained what he was doing. I continue to see James for maintenance and wellbeing and his discount plan was fab!
Priscilla C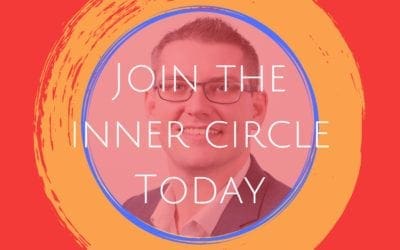 James Harrison Wellbeing launched at 4th Super Self Summit by Connective Chiropractic owner and principal Chiropractor, James Harrison. Connective Chiropractic founder, James Harrison, was honoured to be invited to speak for the fourth time running at...
read more
BASING VIEW
Arena Business Centre,
The Square,
Basing View,
Basingstoke, Hampshire.
RG21 4EB
EMPOWER WELLBEING WITH A CONNECTIVE CHIROPRACTIC MEMBERSHIP
Registered Company (10788728) in England & Wales, Registered Address: Arena Business Centre, Basing View, Basingstoke, RG21 4EB.
Site information updated 1st November 2017.