Emergency Chiropractic Appointments at Connective Chiropractic
Emergency Chiropractic care : Getting an overview
When in pain, especially if it is more acute, you may feel like you need emergency Chiropractic care. However, the reality is often very different. The first point to note is that the notion of emergency Chiropractic is often quite different from the notion of wanting to be seen soon. An emergency by its very nature is something that needs not only to be seen quickly but also is likely to be very severe, or maybe even life threatening.
Chiropractor and owner of Basingstoke based Chiropractic clinic, James Harrison, explains "Whilst many talk about having a Chiropractic emergency or needing emergency Chiropractic care, often the real emergencies require medical intervention and not Chiropractic in the first instance." This blog will explain what to do if you feel you need emergency Chiropractic care, to come in fast or indeed require more medical interventions.
Of course we have made it easy if you need to come in soon to see us at Connective Chiropractic sooner rather than later. Read more for more information.
Tip 1: Understand how serious things are
Pain can be very uncomfortable and at times disabling. However, it can also be very subjective. We all feel pain differently. Depending on what is going on, who we are or our expectations can handle or deal with pain differently too. Pain is often an internal alert that something is going on that shouldn't be, but it doesn't always start at the point of onset. If things are so painful or disabling, or there has been a very sudden onset of severe pain, your best bet would be to see your GP or head to a hospital for a speedy check.
Chiropractic can assist with numerous conditions. However, if pain is so severe we may be unable to adjust. If in doubt, feel free to contact us or your GP. If you think you need to see someone professionally, don't sit in silence and hope it will go away on its own!
Book your appointment with Connective Chiropractic
How many sessions will you need?
Tip 2: Contacting us in case of a chiropractic emergency
Normal procedure
If you think you need to get in sooner than later, we are happy to help. Just give us a call, email or text, let us know what is going on and we will be happy to accommodate you as soon as we can. In some circumstances we will give tips on how best to manage your pain before coming to see us. This blog also has some advice on a wide variety of topics ranging from sciatica through to back pain that could be worth a read.
Connective Chiropractic conveniently open for a wide range of times, including before and after normal working hours. We remain one of the only clinics in the area that regularly open on a Sunday. We do not charge extra for emergency chiropractic appointments.
Out of hours procedure
In the unlikely event that we are not open, are on holiday and we are not able to see you in a satisfactory time, we have a procedure in place to guide you through your chiropractic emergency. We are connected with a network of local Chiropractors. In these circumstances refer you to someone who will be able to help, whilst being congruent to our care style and philosophy. Call or email us and we will let you know what to do.
Home visits policy : A sign that things are beyond a Chiropractic emergency
We are frequently asked by customers who believe they have a Chiropractic emergency whether we will give home visits. Whilst we are sometimes happy to make exceptions for long standing customers, it is our policy that if things are so bad that you can not leave the house, then it is better to contact your GP or, in severe cases, to call 111 or 999.
Whilst many talk about having a Chiropractic emergency or needing emergency Chiropractic care, often the real emergencies require medical intervention and not Chiropractic in the first instance
Tip 3: Support your body  before you see us
One size rarely fits all. However, there are some general bits of advice that can make things more comfortable before coming to see us.
Get moving. However, don't over do it…
Movement is often better than being static or sedentary. This applies even where things are painful. Whilst we've often been taught to rest when things are sore, the reality is that for most conditions gentle movements can be of benefit. If you have to rest, adopt simple postures such as sitting up straight (you can use pillows behind you to help).
Overdoing motion can sometimes be bad. You'll be amazed at how many people come to our clinic worse off after heading to the gym for a big session to try to loosen things out. Our advice is to stick to basic movements and exercises in the acute phase: Think more of waddles, small walks and light stretches as opposed to any particular routine. If we can, we'll help to get you back there.
Ice and heat
The evidence for cold and hot varies greatly. Most people tend to whack on the heat if there is an issue. However, this can sometimes increase inflammation. Whilst inflammation is key to the healing process, the puffiness associated with inflammation can often create additional pain, immobility and restriction. Consequentially, we often advice using cold first in the acute stages. If you are coming in as a Chiropractic emergency, reducing the inflammation will help us with our tests to find out what is going on.
The best way is to get something cold, like a bag of peas. Wrap the peas in a tea-towel and nestle it on the areas that feel sore, warm or puffy. Rest it there for about 20 minutes. You can of course do this repeatedly. We do not recommend using cold without a towel or for more than 10 times per day, as it can cause burns to the skin. It is not advised to keep cold on for extended periods of time too. Whilst you may feel that you are doing more, we've found that it can sometimes be less effective.
Book in and plan for  aftercare
Don't forget to book in with us. Even if your chiropractic emergency is something we can't help with in the acute stage, it is often wise to pop in again for a check up as things progress. It's wise to remember that pain is only the first stage of a usual care plan so after care is often wise to consider.
Book your appointment with Connective Chiropractic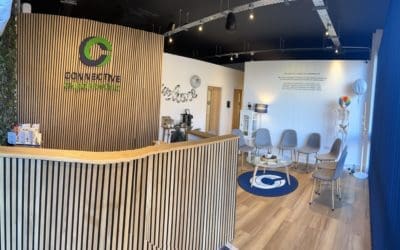 Get directions to our clinic before you start your journey Getting our address or contact details is one thing, knowing what to expect when you get here, or whether you are in the right place, is another. To take the stress out of your journey, we've decided to create...
read more
BASINGSTOKE
Connective Chiropractic Ltd,
55 Kingsclere Road,
Basingstoke.
RG21 6XG

EMPOWERING WELLBEING WITH A CONNECTIVE CHIROPRACTIC MEMBERSHIP
Registered Company (10788728) in England & Wales, Registered Address: 55 Kingsclere Road, Basingstoke, Hampshire. RG21 6XG.

Site content last edited 11 September 2023 (Version 1.4) (Version 1.0 - 1st November 2017). Last update Monday 11 September 2023
Copyright: Connective Chiropractic Ltd. All rights reserved. The Connective Chiropractic name and Connective Chiropractic logo are registered trademarks.