Changing your sleep posture: Sleep tips series 5/6
Changing your sleep posture: The fifth of our sleep tips blog series…
In our previous blogs we have discussed the general tips to getting the best out of a good night's sleep and also our advice for those sleeping on their front and on their back. Now, this blog discusses some of the common issues we find people experience when changing your sleep posture.
The intention behind this post is more for troubleshooting, now that you have the knowledge what to do, as opposed to just giving general tips.
The following video was filmed late in 2018. It's cheesy, it uses our old branding, but we hope you like it… See you on the other side for more information…
Changing your sleep posture: Sleep tips
Now that you know what to do, you have to do it. But, we'd be lying if we said it will happen overnight.
Expect that changing your sleep posture will take some time.
Sleep posture is often habitual in nature. How we sleep often is reflective of what we subconsciously feel is most supportive to us whilst in bed. Many of us will move around throughout the course of the night: This is completely normal. However, conscious changes to your sleep posture can assist your posture and ensure you remove twist in your body and spine. It takes a bit of forethought and a bit of perseverance but over time you will note changes in your sleep hygiene, quality of sleep and posture related aches and pains, associated to how you are lying in bed.
Don't be too harsh on yourself
Most people take days, weeks or even months to adopt the postures that suits them best. However, it is important to remember that sleep is more important in terms of general health as opposed to getting the perfect posture: Don't compromise sleep for perfect posture and don't be too harsh on yourself if things don't happen straight away.
If you notice yourself adopting a funny position at night, doing what you can to reset your posture and make a change will help. Changing your sleeping posture isn't a quick solution, but more about building a habit towards good posture.
Be harsh with the pets! 
Changing your sleep posture is much harder if you allow pets or children to sleep with you in your bed. If you are taking second place because of them or losing sleep quality or the ability to get in the right posture, do something about it.
Adapt as required, but adopt the general rules.
Don't be afraid to adapt the advice we have given to suit your needs. The general rule however is to keep your spine level and reduce twist in your body.
Changing your sleep posture when travelling or without the correct pillows
If you don't have the right pillows or staying in hotel beds, adapt the advice the best you can to keep your posture. If you don't have enough pillows, use towels to raise the pillow up.
Increase your sleep hygiene and do all you can to reduce your stress levels around sleep.
Get on top of aches and pains that cause you to lose sleep
If things are still uncomfortable after changing your sleep posture, it may be wise to come and see us for an initial consultation. Aches and pains are often completely unnecessary and if we can help, we will.
Click here for the next sleep tips blog
In the next blog, we discuss common issues with sleeping with your partner in bed.
The Author and Sleep tips vlog speaker
Dr James Harrison (Chiropractor)
LL.B(Hons), MChiro, MMCA, LRCC
Owner and Principal Chiropractor at Connective Chiropractic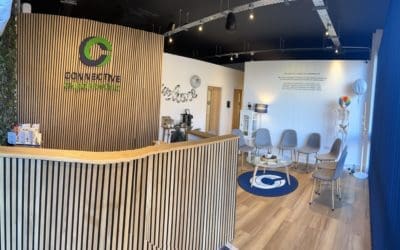 Get directions to our clinic before you start your journey Getting our address or contact details is one thing, knowing what to expect when you get here, or whether you are in the right place, is another. To take the stress out of your journey, we've decided to create...
read more
BASINGSTOKE
Connective Chiropractic Ltd,
55 Kingsclere Road,
Basingstoke.
RG21 6XG

EMPOWERING WELLBEING WITH A CONNECTIVE CHIROPRACTIC MEMBERSHIP
Registered Company (10788728) in England & Wales, Registered Address: 55 Kingsclere Road, Basingstoke, Hampshire. RG21 6XG.

Site content last edited 11 September 2023 (Version 1.4) (Version 1.0 - 1st November 2017). Last update Monday 11 September 2023
Copyright: Connective Chiropractic Ltd. All rights reserved. The Connective Chiropractic name and Connective Chiropractic logo are registered trademarks.