5 Ways You Can Improve Your Sports Performance
Improve your sports performance with our list of tips…
If you're looking to improve your sports performance, we have put together this quick-fire list of 5 ways you could improve yours straight away. 
When we say sports performance, we mean all and any sports. Whether you are involved in football, gymnastics or any other sport, at any level, there are things you can do to increase your performance and improve. 
So, no matter what sport you are involved in, this post is going to give you a few different things that you can start working on today to get the most out of it:
Reserve your appointment now and save £50 OFF
We want to help you if you have aches or pains. Reserve and pay online using our safe and trusted online booking system for just £60 (usually £110)
1. Don't run before you can walk
If you're in pain or suffering with an injury, know your limitations. It is so important to repair yourself before you start building and pushing yourself even further. We like to say, build resilience before strength. That way, you know what you can get through, you know your body's limitations. 
Don't forget to take days off too. It'll make such a difference to your performance if you treat your off days as important as your on days!
This one goes much deeper than you might initially expect. It's not just about your macronutrients, carbs or proteins anymore. It's also about your micronutrients. What minerals or vitamins are you taking to build muscles and remove byproducts that arise from exercise. What are you lacking?
If you are noticing things like poor skin, digestion, concentration, energy or tiredness, these are key signs to suggest that you might want to spend some time on your nutrition.
Obviously, Chiropractic is going to get a mention from us. Not only can help you get the balance right within your muscles, ligaments and connective tissues, by focussing on your body mechanics. There's also a nice chunk of research out there to suggest we can assist with some sports injuries or issues that arise from pushing yourself. So whether you are elite or amateur, going for an occasional jog or pushing yourself towards professional sports, competitions or challenges, it is worth considering Chiropractic as part of your health-team. 
No, not literally. With so many sports being one-sided, it's important to train both sides and not always play on one side. 
For example, if you play golf, instead of always swinging one way, try the other way too. You'll be amazed at how it will improve your performance and your muscles.
5. Focus on style and performance
This one isn't all about the end results but instead making sure you're safe and doing better each time you play your sport. As well as building your muscle tone and performance. The key to success is often to embrace the struggle.
So there we have it, our 5 ways that you can improve your sports performance. But, whilst we're here, stop comparing yourself to others too! This might come in especially good if you are in lockdown and not currently able to train as much as you might like. Work on these and make them habits to excel in your sport for when you can get back to it!
We still have our amazing offer on our initial consultations too. We are currently offering £50 off our initial consultation, now £60 for your initial consultation – normally £110! Book in using the link below, the offer won't be around for much longer!
Reserve your appointment now and save £50 OFF
Reserve and pay online for just £60 (usually £110)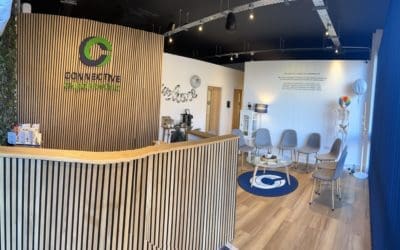 Get directions to our clinic before you start your journey Getting our address or contact details is one thing, knowing what to expect when you get here, or whether you are in the right place, is another. To take the stress out of your journey, we've decided to create...
read more
BASINGSTOKE
Connective Chiropractic Ltd,
55 Kingsclere Road,
Basingstoke.
RG21 6XG

EMPOWERING WELLBEING WITH A CONNECTIVE CHIROPRACTIC MEMBERSHIP
Registered Company (10788728) in England & Wales, Registered Address: 55 Kingsclere Road, Basingstoke, Hampshire. RG21 6XG.

Site content last edited 11 September 2023 (Version 1.4) (Version 1.0 - 1st November 2017). Last update Monday 11 September 2023
Copyright: Connective Chiropractic Ltd. All rights reserved. The Connective Chiropractic name and Connective Chiropractic logo are registered trademarks.