Types of Massage at Connective Chiropractic
Connective Chiropractic offer many types of massage therapy
Did you know that there are many different types of massage on offer? Some are more attuned to relaxation and others are more targeted towards health or performance benefits. In this blog, we mention some of the many massage techniques that our massage team offer.
Our new patient journey
We know that deciding between the many types of massage can be challenging. As a result we have made our massage onboarding as simple as we can. All you have to do is book in as a new patient via our online booking forms and we'll discuss with you what style is best for you, your goals and your needs.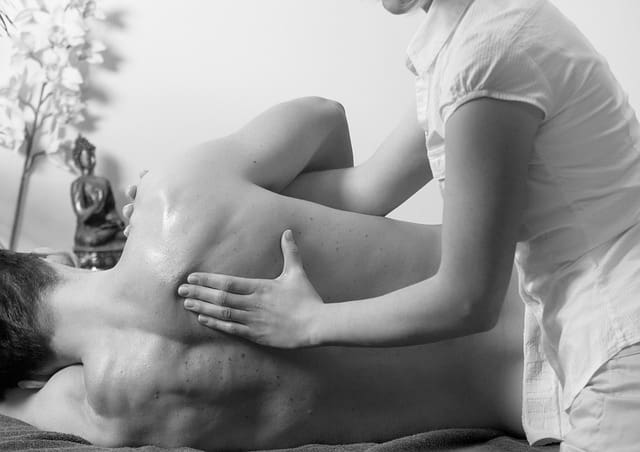 Indian Head Massage
This is a stress relieving, cortisol busting upper body treatment.
It's your time to step away from the busy-ness of the outside world. Using hot stones and aromatic Neal's Yard products to enhance the benefits of massage, this session will help to alleviate the tension from your lower back, neck and shoulders, chest, facial muscles and scalp. 
The majority of clients find they have a more restful night's sleep following an Indian Head Massage and feel recharged for the next day to come. 
Swedish massage 
Swedish massage refers to more classical massage techniques. They can be used on their own or alongside other types of massage.
To bring balance to your body, different types of technique can be used to evoke deep relaxation or energize the whole body. Hot stones and bamboo sticks are available (if you choose) to complement your massage. 
Sports massage 
Sports massage refers to more therapeutic techniques in massage. You do not have to be sporty to have sports massage!
Here, we build resilience and promote healing with a deeper, hands-on approach to soft tissue therapy. As part of your visit you will experience stretching or rehabilitation methods as part of your session. You may even receive home aftercare exercises and stretches: These will be personalised to help you achieve your body goals and improve performance. 
Following your massage you should notice improvements in mind-body confidence, connection and performance as you go about your daily and sporting life. 
Pregnancy massage 
For pregnant mums, following the 1st trimester.
This treatment has been designed to have you leave feeling soothed, nourished and weightless, by easing your muscular tension and calming your nervous system through a variety of safe and comfortable techniques. 
The full body is treated by specially trained therapists who understand the changes your body is going through. We fully appreciate every expectant mum is different and have their own personal preferences, so we tailor every treatment to ensure all your needs are addressed on the day.
We have plenty of pillows, including pregnancy pillows to keep you comfortable and safe throughout!
Reserve your appointment at Connective Chiropractic here
Reserve and pay for your initial Chiropractic or Massage Care at Connective Chiropractic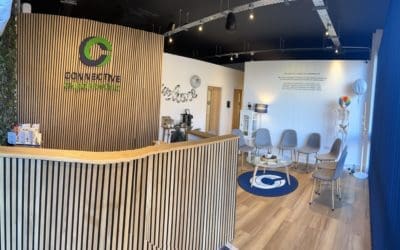 Get directions to our clinic before you start your journey Getting our address or contact details is one thing, knowing what to expect when you get here, or whether you are in the right place, is another. To take the stress out of your journey, we've decided to create...
read more
BASINGSTOKE
Connective Chiropractic Ltd,
55 Kingsclere Road,
Basingstoke.
RG21 6XG

EMPOWERING WELLBEING WITH A CONNECTIVE CHIROPRACTIC MEMBERSHIP
Registered Company (10788728) in England & Wales, Registered Address: 55 Kingsclere Road, Basingstoke, Hampshire. RG21 6XG.

Site content last edited 11 September 2023 (Version 1.4) (Version 1.0 - 1st November 2017). Last update Monday 11 September 2023
Copyright: Connective Chiropractic Ltd. All rights reserved. The Connective Chiropractic name and Connective Chiropractic logo are registered trademarks.