Basingstoke Chiropractic Clinic, Connective Chiropractic, launches Halloween Offer
For a limited time only
Basingstoke Chiropractor offers Halloween offer to new patients
Basingstoke Chiropractic clinic, Connective Chiropractic is proud to offer a range of short-term Halloween offers for new patients.
The Chiropractic clinic in Basingstoke offered current patients to invite friends and family members to come to the clinic for FREE, but we are now offering others to come to the clinic for a reduced price of just £29.
The offer is easily redeemed. All you need to do is click the link HERE to book an appointment on the offer. It's for new patients only.
What's included on this offer?
Connective Chiropractic are offering you the ability to book in for an initial consultation and report of findings session for just £29 (Usually £55). There are no tricks, just treats. But, the offer is limited. Reserve your appointment now and book an appointment at any available time in the future via THIS LINK, to redeem the offer. This offer is not available by any method other than by clicking on this link or one of our current adverts.
Please be aware that you can only book your appointment at this multi-award winning Basingstoke Chiropractic clinic before November 3rd. The links in this blog will not work after 3rd November 2019.
The best chiropractor in Basingstoke. I should know as I've seen 5 in the past!
James really helped me with maintaining my back health with great results (I'm a long sufferer of back pain). He was also quick to help and advise when I suffered a bad relapse recently. I was in so much pain and panicking that I was back to square one. But James responded with calm advice and was quick to treat me. (And I'm so sure that all the regular maintenance sessions with James for the past year put me in a good position so my recent relapse was nowhere near as bad as the past).
Knowledgable, understanding, friendly and great service all round. Highly recommended.
James is really friendly and knowledgable. I felt a difference straight away after my first session, and have just had my second. His office is a calm, safe space and he talks you through everything before commencing with treatment which helps you to understand exactly what he's doing and how he can help you. Would highly recommend to anyone who's looking for a chiropractor.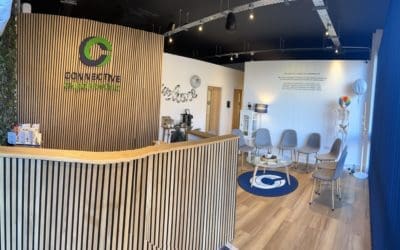 Get directions to our clinic before you start your journey Getting our address or contact details is one thing, knowing what to expect when you get here, or whether you are in the right place, is another. To take the stress out of your journey, we've decided to create...
read more
BASINGSTOKE
Connective Chiropractic Ltd,
55 Kingsclere Road,
Basingstoke.
RG21 6XG

EMPOWERING WELLBEING WITH A CONNECTIVE CHIROPRACTIC MEMBERSHIP
Registered Company (10788728) in England & Wales, Registered Address: 55 Kingsclere Road, Basingstoke, Hampshire. RG21 6XG.

Site content last edited 11 September 2023 (Version 1.4) (Version 1.0 - 1st November 2017). Last update Monday 11 September 2023
Copyright: Connective Chiropractic Ltd. All rights reserved. The Connective Chiropractic name and Connective Chiropractic logo are registered trademarks.