Inspire Business awards: Basingstoke Chiropractic Clinic Connective Chiropractic sponsor prestigious event
Basingstoke Chiropractor, Connective Chiropractic, announced as sponsor of INSPIRE awards 2019.
Connective Chiropractic are proud to announce that they are sponsoring part of this year's INSPIRE Business Awards. The multi-award winning Chiropractic clinic based in Basing View, is sponsoring the Social Wall at the event.
Clinic owner, James Harrison explains "We were so proud to win the New Business of the Year INSPIRE Award in 2017, we have been looking for opportunities to get involved with the awards ceremony ever since. Both winning the award and going through the judging process helped our business go from strength to strength and since then have been very much keen to show gratitude back to the event and its organisers. When we discovered the opportunity to sponsor the social wall at the event, we felt it was a perfect fit."
Sponsoring the wall helps us to share our wider healthcare message and business purpose as well as support the event.
Why sponsoring the social wall is a good fit for Connective Chiropractic: Sharing an important message
Our social connections are a key determinant of our health. However more conventional forms of healthcare have often forgotten its central importance, focusing mainly on symptom or pain relief. However health care is often much more complex. As technology has helped us to maintain our social connections, it has also helped some of us to lose physical or mental connection. With a rise in focus on mental health and workplace wellbeing, there has also been an increasing focus on taking time out to talk to each other and be social. In recent weeks this has even included taking periods of silence within prime time television programmes to help reduce feelings of social anxiety, isolation or indeed associated aches and pains that result.
Mental health is so interlinked with our physical and social health that it is an important conversation. From a clinical perspective we see the effect of these additional considerations during our initial consultations and also increasingly have to consider it as part of our care plans.
Influencer power: Boosting workplace performance through networking and increasing connections
Sponsoring the wall helps us to share our wider healthcare message and business purpose as well as support the event. We hope that people will reach out to others on the wall and use the opportunity to network and socialise. Though the business awards is an opportunity to celebrate the best of the year's business talent, it's also an opportunity to provide healthy links and to focus on business growth, productivity and performance in our most fantastic region.
Book an appointment with Connective Chiropractic
Our Clinic's Intention Statement
We are an energising, friendly and inspirational community of connected and passionate healthcare ambassadors. We strive for wellbeing, transformation and personal freedom within an environment that educates, uplifts and provides refreshing respite to all those who need space to heal or thrive.
About the INSPIRE Business Awards
The Inspire Business Awards are run by Destination Basingstoke and celebrate the success of local business in north Hampshire, from Andover in the west to Farnborough in the east and everywhere in between. This year's event is being held at the North Hampshire Hotel in Basingstoke on 21st November 2019.
Find out more from our blog: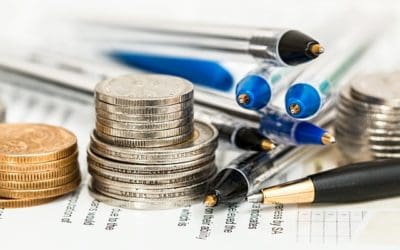 Connective Chiropractic are deregistering from numerous insurance providers Following lack of payment, increased administration and poor service in dealing with numerous healthcare insurers since we opened in 2016, we have made the difficult but confident decision to...
read more
BASING VIEW
Arena Business Centre,
The Square,
Basing View,
Basingstoke, Hampshire.
RG21 4EB

EMPOWER WELLBEING WITH A CONNECTIVE CHIROPRACTIC MEMBERSHIP
Registered Company (10788728) in England & Wales, Registered Address: Arena Business Centre, Basing View, Basingstoke, RG21 4EB.
Site information and layout last updated March 2020 (Version 1.1)
(Version 1 - 1st November 2017)